GSA thinks smart on growth
|
Send to friend
March 20 2009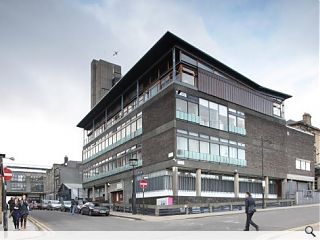 The Glasgow School of Art (GSA) has instigated an international competition to select the team who will design a major new teaching space opposite the Mackintosh Building in Garnethill, Glasgow. This will constitute Phase one of the School's estate redevelopment plans supported by the Scottish Funding Council.
GSA's current estates are regarded as a barrier to future ambitions, spread eagled as they are across a smattering of buildings ill suited to purpose. Recognising this fact School principals have settled upon an ambitious vision to develop a coherent urban campus providing world-class teaching and research facilities and space for growth.
The judging panel, chaired by international architect David Mackay of MBM Arquitectes, Barcelona, will look for a response to the School's requirements that is both beautiful and practical. MacKay said: "The jury will be looking for the intelligent capacity and sensitive dexterity of the applicants to translate, not copy, those pioneers of modern architecture (Mackintosh & Louis Khan), within the historic context of Glasgow.
Certain to elicit much interest given the current wayward financial climate the scheme has already drummed up support from major players within Glasgow and internationally and marks a significant mood of optimism within the higher education sector after the launch of New Campus Glasgow.
Capital costs will be funded by a combination of SFC funding, School cash balances, land sales, borrowing and philanthropic sources. The Scottish Funding Council has committed up to £50 million towards the Phase one building with a commitment to discuss and agree with the School a funding package for future phases.
First phase completion is scheduled for 2013 with the second following soon after.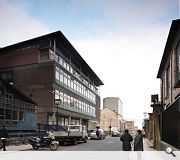 Back to March 2009