The Wrap strikes back
|
Send to friend
March 11 2009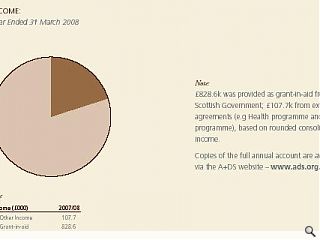 The Wrap has hit back against Architecture + Design Scotland after having its knuckles rapped in a tempestuous spat over an Annual Report.
The publication was thrust into the spotlight after this week's Wrap queried the content, cost and accessibility of A+DS's Financial Statement.
A+DS retorted that their document was publically viewable on their website and clearly detailed the achievements and challenges facing the organisation, further insisting that the publication's cost compared favourably to comparable documents.
To avail yourself of a full story timeline, check out the piece that started it all here...
http://www.architecturescotland.co.uk/news/1281/Wilson%27s_Weekly_Wrap%3A_Design_matters%3F_It%27s_all_about_delivery_%26_There%27s_always_a_helping_hand.html
and the ensuing fall out...
http://www.architecturescotland.co.uk/news/1285/Wrap_attack.html
Back to March 2009