Saving Down Towns
|
Send to friend
March 5 2009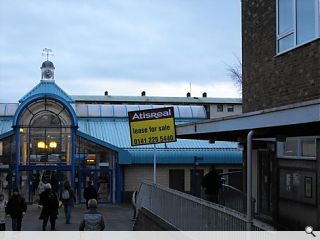 An official title has been put forward for Architecture Scotlands regeneration conference, to be held in the Rothes Hall, Glenrothes, on Monday April 27th.
Saving Down Towns is a unique event intended to bring together key stakeholders in the urban environment to address key issues affecting our towns today. Why are so many failing and what can be done to reverse their decline?
Using Glenrothes as our canvas we will look again at the town as it exists currently, how it got here and where it's headed. This is a rare networking opportunity between the wielders of power and the wider community, it will channel local creative energies through a constructive workshop that can bring real and lasting benefit to the area.
Our town centre mentors aim to articulate, clarify and visualise the aspirations of the local community in a clear road map for future progress, one which we hope can serve as a catalyst in the ultimate ambition of devising a full town centre masterplan.
The "Plook-on-the-Plinth" accolade has served as a sharp wake up call to many, now the hard work begins.
Back to March 2009