Travellers may have to hit the road
February 26 2009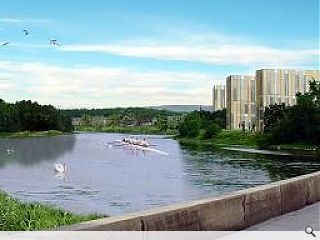 Anger has been expressed over Glasgow City Council's plan to relocate travellers and show people from a site in Glasgow's east end to a former school in Dalton, Cambuslang.
The encampment had made use of marginal land on Dalmarnock Road, adjacent to a sewage treatment works, but as the sporting spectacular looms eyes are beginning to view the waterfront property in a more favourable light.
Spurred on by a desire to free development land for the Commonwealth Games, to be held in the city in 2014, councillors nevertheless insist that no final decision has yet been made.
Dalston residents and the local MSP have been agitated by a lack of consultation stressing that the site had previously been zoned for educational use and lacks necessary infrastructure.
Back to February 2009