St James Centre demolition approved
February 26 2009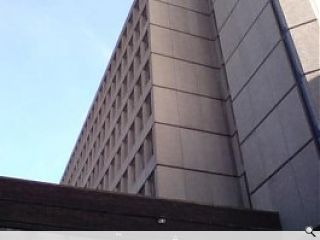 The St James Shopping Centre, long reviled as Edinburgh's most maladjusted building, is to be demolished in favour of an £850m city quarter.
City councillors voted to banish the concrete megalith along with two of its neighbours, New St Andrew's House and a multi storey car park. All paperwork has still to be passed by planners however in a process that could take up to a year, meaning developer Henderson Global Investors cannot begin demolition until spring 2011.
The new St James Quarter will double the amount of retail space over the existing centre and provide cafes, offices and homes alongside pedestrian boulevards to connect St Andrew Square with Princes Street.
Commenting on the design of the new centre Allan Murray of Allan Murray Architects said: "We will split this big building into six different buildings and in doing that we increase permeability on different levels. We're not talking about a shopping centre but a series of buildings on the street."
Back to February 2009