Glenrothes has eye on the future
February 16 2009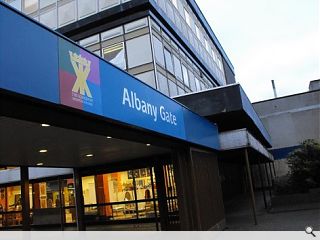 The Scottish Government's announcement that £60m is to be allocated to a Town Centre Regeneration Fund has ignited hope across Scotland that concrete change can be effected across a raft of towns that have been imperilled by out-of-town malls, merciless supermarket expansion and dodgy planning decisions and who must now bear the full brunt of an ongoing recession.
Leading the charge comes Glenrothes, winner of Prospect's "Plook-on-the-Plinth" award, from which a conference is to be held this April as a means of bringing together community groups, local artists, politicians and architects for a round table discussion.
This event aims to contribute ideas for improvement of the neglected town by acting as a catalyst for a new town centre masterplan, something which ties neatly with the aims and ideals of the Fund.
Ronald Page of Community action panel, Glenrothes Area Futures Group, remarked: "The Plook on the Plinth award coincides with the aims and objectives of the Glenrothes Area Futures Group, set up one year ago and very much supported by the people in this area, especially in terms of a quest for a new Glenrothes town centre plan.
"We reckon Fife Council has ignored the Glenrothes area for 10 to 15 years."
Back to February 2009