Lee Boyd spruce up the Wallace Memorial
February 4 2009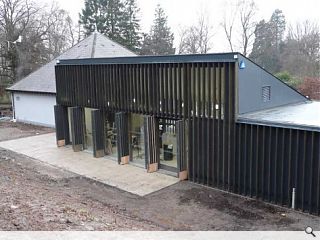 Lee Boyd Architects extension to an existing visitor facility at the Wallace Monument is nearing completion. The reception pavilion will house the Legends Coffee house, sporting dramatic vistas toward the Victorian memorial.
Developed for Stirling District Tourism with a contract value of £500k the build is designed to complement the existing facility and improve the visitor experience.
An existing pavilion, housing ticket sales, retail and conveniences, will itself be renovated with a new look exterior finish.
It is anticipated that the facility will open by the end of March 2009, in readiness for the main tourism season.
Back to February 2009