Art martyrs
February 2 2009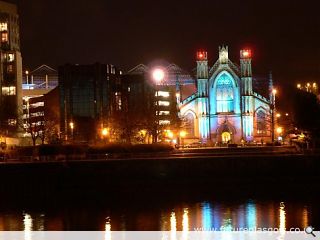 The Roman Catholic Archdiocese in Scotland have commenced fundraising for a full refurbishment and extension of St Andrew's cathedral.
St Andrew's Cathedral will be recipient to a phased treatment of renovations and extensions, comprising a new cloister garden and apse. Peter Howson has been commissioned to provide artwork as canvas for a new shrine, reputed to illustrate upwards of 600 individual figures at the martyrdom of St John Ogilvie.
St John Ogilvie was put to death a short walk from the Cathedral for preaching Catholicism, outlawed at the time. It is hoped the shrine in his name will become a tourist attraction.
Works on site are envisaged to commence from July 2009 allowing the first phase to be completed by 2010.
Back to February 2009