RIAS Christmas reception
December 18 2008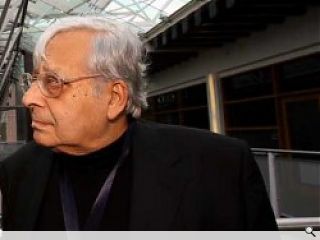 The RIAS Christmas reception took place last night in the unconventional surroundings of St Thomas' Church. An ornate interior had been hidden behind the partitions of an ungodly casino for decades, but work is now underway to restore these original features. The event afforded guests a unique preview for what Stefan King's G1 group has in store for the space.
The gathering took place at an inauspicious time with bd's headline "RIBA fees hike sparks threat of RIAS divorce", fresh in everyone's minds.
Inevitably this made for some droll exchanges in the presence of RIBA president Sunand Prasad. But beyond the 1966 and Braveheart joshing RIAS president Arnie Dunn was clearly ill amused sardonically lamenting RIAS's "lack of a vote", referencing RIBA's unilateral moves.
RIAS secretary Neil Baxter was duty bound to refute any ill feeling stating: "This is the bd making a story out of nothing. We have 4,000 members, of course if a journalist phones up any one of those they'll be able to angle the story they want. As you can see from tonight's event we have an excellent relationship with RIBA."
Proceedings were capped when Isi Metzstein, arriving fashionably late, was toasted for his architectural achievement. Metzstein declared lugubriously: "I only wish this recognition could have been made when I was still alive!"
Back to December 2008