Optimal finish for award winning house
December 10 2008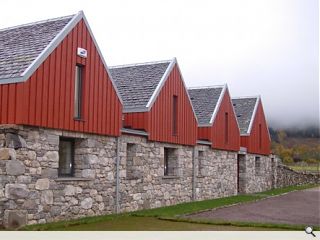 Optimal Venetian Red, a high performance wood stain, provides an eye-catching, low maintenance protective coating that will last for up to 12 years for a timber clad house nestling in a picturesque valley north of Inverness in the Scottish Highlands.
Specified from Jotun Paints (Europe) Ltd and designed by Dunbar-based Brennan and Wilson Architects, the home provides all year round autumnal colour, the perfect canvas to house an art collection.
An innovative approach was employed to retain a compact footprint without dominating the site – leading to the home winning best residential project at the Scottish Design Awards.
The selection of external finishes on the house has its roots in the local countryside, with timber cladding, dry-stone walling and natural slate. The cladding was painted to ensure both durability and a homogeneous appearance under weathering.
The rustic red evokes the architectural presence of large agricultural barns.
Julie Wilson, partner at Brennan & Wilson said the intention with the detailing, as with the form of the house, was to create a modern interpretation of a rural vernacular language.
She added: "The project required a coating to ensure it would withstand the harsh Scottish weather while blending in seamlessly with the natural surroundings.
"With the double benefit of beautiful natural looks and longer lasting durability, Optimal provides all this and more."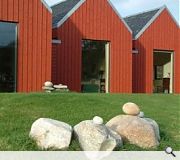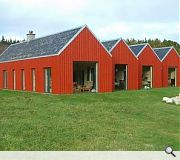 Back to December 2008