On the boil
December 4 2008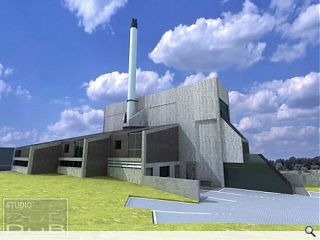 Studio DuB are bubbling with joy after receiving planning and listed building consent to construct five apartments within a derelict boiler house in the Scottish Borders.
Planners warmed to the unconventional digs as a means to prevent evaporation of the historic 1978 structure which has been in hot water since closure of the psychiatric hospital it was built to heat in 2001.
Located in Melrose, the sculptural outcrop of concrete demonstrates a degree of flair one wouldn't expect to encounter in such a utilitarian building type and the original architect, Peter Womersley, has been in receipt of accumulating appreciation from architecture aficionados.
Evincing Le Corbusiers "the house is a machine for living in" philosophy funnels of concrete pour warm light into the apartments and a redundant chimney will be re-heated as a flue for multi fuel stoves.
Three concrete hoppers originally designed for storing coal will adorn the living spaces as vast chandeliers.
The practice recently garnered a silver trophy for "Best Proposed Building" at the Roses Design Awards 2008.
Back to December 2008