Housesteads Fort revisited
November 26 2008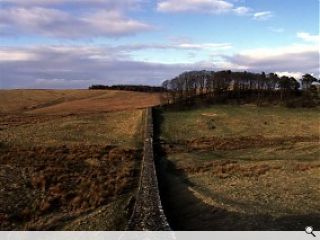 The National Trust and English Heritage have appointed Gareth Hoskins Architects to transform the visitor experience and welcome at Housesteads Roman Fort on Hadrian's Wall, Northumberland.
Housesteads is the most complete example of a Roman fort in Britain and one of 12 permanent forts built by Emperor Hadrian in about AD124 to secure the new frontier now known as Hadrian's Wall. Known as 'Vercovicium' – the place of effective fighters – it was garrisoned by a cohort of around 800 soldiers originally from Belgium and later reinforced by Germanic cavalry.
The win constitutes an early Christmas present for the practice and comes on the back of commended work on the Culloden Battlefield visitor centre.
The new Housesteads visitor experience will begin in 2012 and aims to bring to life the people of Housestead's past, placing the Roman fort within the overall context of Hadrian's Wall
A host of important artefacts originally discovered at Housesteads will be placed on display alongside better educational and community facilities.
This five-year plan for Housesteads Roman Fort is subject to the National Trust and English Heritage gaining external funding and support from philanthropic sources, individuals and public bodies.
Back to November 2008