British firms head east
November 25 2008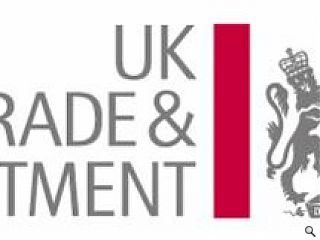 With a construction drought at home, UK Trade & Investment (UKTI) is helping dozens of small British businesses to seek out partnerships in the deserts of the Middle East at the region's top construction fair, 'The Big Five' in Dubai.
These opportunities are no mirage with a total of 65 British businesses - from wood floorers to building designers to plumbing specialists - representing the UK's construction products industry at the week-long event, which runs until Thursday. 'The Big 5' is billed as the Middle East's largest building and construction exhibition, with almost 3,000 exhibitors taking part.
UK Trade & Investment Chief Executive Andrew Cahn said: "Leading British firms have successfully competed for contracts in the Middle East worth billions of pounds. RMJM are helping to design part of the National Exhibition Centre in Abu Dhabi. Foster + Partners are the masterplanners for the carbon-free Masdar Development. And Benoy architects are working on exciting projects such as Yas Island and Ferrari World."
Some 36 of the firms at 'The Big Five' are small businesses funded by UKTI's Tradeshow Access Programme, under which small and medium-sized enterprises (SMEs) can apply for grants of up to £1,800 to participate in 400 overseas trade fairs each year.
"UKTI provides help for small businesses with the ambition and vision to break into the Middle East market so that they can seize opportunities and win business for Britain. Our locally-based staff can provide advice, we have programmes for firms new to export, and our Tradeshow Access Programme takes SMEs to meet industry movers and shakers at events such as 'The Big Five'," Andrew Cahn added.
Commissions are already heating up at RMJM with work on the Capital Gate project, a leaning tower that forms a major part of the Capital Centre development, a US$2.2 billion business and residential micro city being constructed around the Abu Dhabi National Exhibition Centre. The tower is believed to be the 'world's most inclined' building.
"Capital Gate will be one of a kind," said David Pringle, CEO, RMJM Asia and the Middle East. "Its graceful, asymmetric diagonal structure, known as a 'diagrid', supports the tilting external load of the building and we believe that this is the first building in the world to use a pre-cambered core."
'The Big Five' event is taking place just ahead of UK Trade & Investment's biggest ever trade mission - Britain in the Region - when more than 200 UK companies, including many SMEs and medium-sized firms, will meet in Dubai.
Back to November 2008