Mitchell Library stabilisation plan to halt subsidence
March 17 2023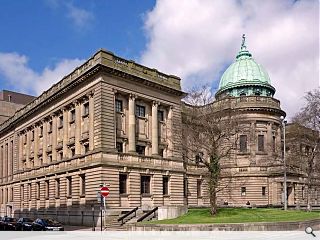 Glasgow Life has put forward plans to stabilise the subsidence hit Mitchell Library following the spread of cracks across floors walls and ceilings in the southern bay of the 1911 wing.
Worsening conditions prompted a decant of books from the historic Jeffrey Room in 2018, with a subsequent investigation by Network Rail laying the finger of suspicion at the Finnieston tunnel beneath Kent Road. Engineers discovered large deposits of sand and silt building up on the track bed after a sink hole was discovered on the carriageway back in 2021.
Now Narro have been engaged to help stabilise the existing foundations, a stepped masonry platform which bottoms out just 1.5m below pavement level. Leaching of soil beneath these foundations has caused the Kent Road facade to drop 24mm relative to the rest of the building.
In their report the council's Property Consultancy Services department wrote: "The settlement of the façade appears to have happened in a timeframe much less gradual than the erosion of the sub-soil: years or months, instead of decades. This is thought to be due to the building structure storing strain, due to the very robust and rigid construction of the massive four storey stonework wall, its strong structural connections to internal steel beams and columns, and there-by to the general floor structures, which were designed to support extremely high bookstack loads.
"This structural rigidity and cohesion probably kept the façade relatively stable until a recent significant underground leaching event created a matrix of voids large enough for the façade to slowly sink in to, dragging the Jeffrey Room and lower floor beams with it to create the cracking evident in the floor and walls of this wing of the original building."
The preferred solution is to underpin the foundations using piles to transfer loads to the underlying rock in tandem with repairs to the railway tunnel - although all occupants and contents of the affected wing must be decanted for the duration of this work.
Back to March 2023