Va va Vue'm at Buchanan Galleries
November 5 2008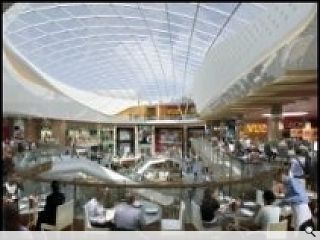 The Buchanan Partnership, a joint venture between Land Securities and Henderson Global Investors, has agreed terms with Vue Entertainment to take 35,000sq/ft of space in a remodelled Buchanan Galleries.
The 10-screen Vue Cinema will form part of a larger leisure complex accommodating 10 restaurants, some with external terraces. These spaces will afford spectacular views of the Glasgow skyline and a competitive test of Cineworld.
The news follows earlier approval to extend the existing Buchanan Galleries by 700,000sq/ft over adjacent parking and air rights.
Buchanan bus station will be enclosed by a 2,250 capacity multi-storey car park linked by pedestrian bridge to the new centre.
Back to November 2008