The Winners
15 Oct 2004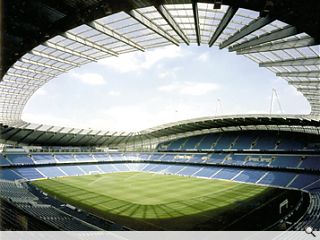 Two Manchester projects picked up the top awards at this year's Roses Design Awards. Manchester City Stadium by Arup won the Architecture Grand Prix, while John McAslan's Faculty of Law building at Manchester Metropolitan University got the Chairman's Award.
IF the results of this year's Roses Design Awards tell a story, it is that Manchester's investment in regeneration is paying off. The Architecture Grand Prix was won by Arup's Manchester City Stadium, built for the 2002 Commonwealth Games and now home to Manchester City FC. Other city winners were John McAslan's MMU Faculty of Law, which got the Chairman's Award and a Bronze in the Best Commercial category, and Stephenson Bell's Hacienda, which won a Silver Award in the Best Housing category. All three are impressive and significant additions to the fabric of the city.
Liverpool was represented by a Silver award in the Best Regeneration category for Union North's Toxteth TV, and Preston by two Silver awards for Studio BAAD's TFL International Headquarters in the Best Commercial and Best Low Budget categories. Scotland had just one award - a Bronze for The Drum, a housing project in Bo'Ness by Malcolm Fraser Architects.
Results
ARCHITECTURE Grand Prix
Arup
Client: Manchester City Council
Title: City of Manchester Stadium
Chairman's Award
John McAslan and Partners
Client: Manchester Metropolitan University
Title: Faculty of Law
Best Housing Project
SILVER
Stephenson Bell
Client: Crosby Homes
Title: The Hacienda
BRONZE
Malcolm Fraser Architects
Client: Stewart Milne
Title: The Drum, Bo'ness
Best Commercial Project
SILVER
Studio BAAD
Client: TFL International
Title: TFL International HQ
Best Regeneration Scheme
SILVER
Union North
Client: Union North
Title: Toxteth TV, Liverpool
BRONZE
Andrew Wallace Architects
Client: Marks & Spencer and KPD International
Title: 726-732 Wilmslow Road
BRONZE
Building Design Partnership
Client: CTP St James
Title: Round Foundry
Best Public Building
SILVER
Arup
Client: Manchester City Council
Title: City of Manchester Stadium
BRONZE
John McAslan and Partners
Client: Manchester Metropolitan University
Title: Faculty of Law
Best Low Budget Project
SILVER
Studio BAAD
Client: TFL International
Title: TFL International HQ
Best Use of Public Art
SILVER
Public Arts
Title: The Green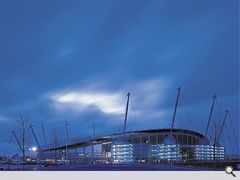 Back to October 2004