MRUK survey on construction professionals
17 Dec 2004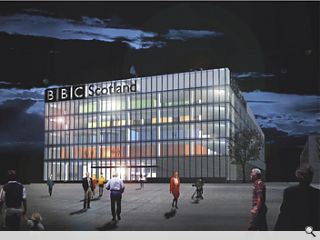 by Penny Lewis
The results of this year's MRUK research on construction professionals makes interesting reading. Arup dominate the tables, but some new faces have also made an impression. Prospect has carried out its second annual survey of design professionals. The research company MRUK asked two hundred architects to rank the quality of other professional practices in the design team. The results broadly follow the pattern of achievement in 2003, with Arup putting up the strongest performance for the second year running. However, the are some interesting results. Services engineers KJ Tait did not feature on last year's list of contenders but this year came top of the table in Scotland.
Following all of the bad publicity surrounding the Scottish parliament you might have imagined that the unlucky design team and the contractor on the job had had their image dented. The old adage that there is no such thing as bad publicity seems to have been proved right when it comes to construction management. Among architects Bovis's reputation as project managers has not been damaged by the Holyrood project, in fact it has improved. Interestingly they knocked Sir Robert McAlpine off the top spot in our survey, just as they did in the competition for the Holyrood project.
Bovis have defended their role and the selection of the construction management contract. Harry Thorburn, managing director of Bovis Lend Lease (Scotland) Ltd, said: "At every phase of this long and complex project, our programming reflected the best outcomes achievable, based on information supplied by the design team and trade contractors. We clearly indicated the impediments and risks to achieving these programmes, both generally and on a package-by-package basis.
"The reality is that construction management was the only contract option to a client wanting to make an early start on a project that was still at the design concept stage. Had the client waited until the design was complete to appoint a contractor, completion of the Parliament would have been greatly delayed and considerably dearer."
Talking to the winners of this year's survey there are two complementary trends emerging. One is that there appears to be a great deal more co-operation between all the members of the design team. The second is that in several disciplines, particularly in engineering and surveying, the boundaries defining expertise and responsibility appear to be shifting.
In a world in which 'sustainability' is a major concern for many clients, the issues of structural behaviour and services performance cannot easily be placed in discrete packages. Similarly, when it comes to cost control, it becomes increasingly important for a surveyor to influence decisions made at the start of a process to avoid late 'value engineering'. As a result surveyors are increasingly taking on the role of project managers as well as land valuers and cost consultants, there are new grey areas between disciplines. Engineers are also getting involved in the project management process. "The role of the engineer is changing - it is not just about numbers and sizes, we are expected to and are able to contribute to the development of the built environment. In the past we were seen as support rather than decision makers but this is changing," says SKM Director, Shahram Hemmati.
One of the outcomes of this trend is that consultants other than the architect often seem to have the ear of the client before the architect does. Everybody is preparing to take the role of project manager and some professions like engineers seem to warm to the management ethos more naturally than many architects. "Ten years ago we would have got a lot of our work from architects, about 60%. Now only about 20 per cent of our work comes form architects. It is often the developer than appoints the consultants," says Martin Reid of Thomas and Adamson.
While design team members are enjoying playing a bigger role in the design process, they are seem happy to accept the fact that as the designer the architect should lead the design process, if not the construction.
THE ENGINEERS
Engineers are playing an increasingly important role in the design team. They tend to be more interested in management than your average architect and in the long run we may see the engineer replacing the project manager as the leader of the design team. One of the reasons for this is that civil, structural and services engineers are all particularly well placed to respond to the sustainability agenda that seems to increasingly dominate the procurement process and entire construction industry. Engineers also like to move into the limelight as local authorities and development agencies place greater emphasis, at least in theory, on urban design and infrastructure. However, architects seems to be getting on better with engineers than ever before. The bad old days when the architect sent the engineer a drawing with the request that he 'size it' are over.
There has been are a number of very interesting high profile collaborations between architects and engineers over the past year, most notably that between EMBT/RMJM and Arup on the Scottish Parliament building, SKM and Page and Park on the Maggie's Centre at Inverness and Buro Happold are forging ahead with Zaha Hadid on the new museum of Transport in Glasgow. Martin Stockley's work with Ian Simpson at No 1 Deansgate remains one of the most compelling pieces of engineering in Manchester, and engineers Cantor Seinuk are working with Ian Simpson on the tallest Beetham Tower which is now on site.
Arup is an impressively versatile group. From façade engineering to sustainability issues they have the scale and ambition to develop considerable expertise. The practice has offices in Newcastle Leeds, Sheffield, Liverpool and Manchester in the North of England and Glasgow, Edinburgh and Dundee offices in Scotland. In the Sunday Times Best Places to Work Survey 2004, Arup was the leading consultant and ranked No 37 overall. Directors take staff satisfaction very seriously.
In the North West, Arup has swept the board at many award ceremonies this year with the Commonwealth Games stadium, now Manchester City Stadium. The stadium's designers Arup Sport, a specialist division based in Manchester, are also working in Bejing and worked on early designs for a new commonwealth stadium for Glasgow.
In Scotland Arup is working on Elphinstone Place, Glasgow's tallest tower, designed by Cooper Cromar, Foster's national indoor stadium, Edinburgh's Quartermile project, Waverley Gate by Hugh Martin Partnership and several PPP projects. The offices also produces 'pure engineering' for the railway tracks and flood protection in areas such as the Water of Leith and Paisley. Brian Veitch is happy to play a supporting role in design teams led by architects, but he also recognises that Arup is increasingly being asked to play a leading role in certain initiatives; "An engineering background helps you conceive of the process by which you get from where we are now to changing something," says Veitch.
Arup's services engineers are working on the BBC building in Glasgow and Foster's SECC indoor stadium. They have recently completed work on the Green Building in the Mackintosh Village project by Terry Farrell. On a national level Arup takes energy management and sustainability very seriously, offering a service called Spear with which a computer model measures the sustainable credentials of products and building
In Scotland David Narro moved up the ranks to the number two position. Narro's team worked on the Fishmarket Close housing development with Richard Murphy which just picked up a a Saltire Award, and is currently working on a number of high profile projects with Gareth Hoskins including the Royal Museum Master plan, the £6million Culloden Battlefield Memorial Project and the Easterhouse cultural campus. On a more modest scale Narro worked with Hoskins on the elegant Duncan House, a private home in Fife. The steel frame to the main section of house has a tapering cantilever to give extremely thin roof edge. The careful positioning of upstand beams allowed for a smooth ceiling soffit over the full height glazing. Narro designed lateral stability columns hidden in doors to minimise structural impact.
SKM Anthony Hunts has 3500 staff globally, 250 in the UK with offices in Edinburgh, Manchester and Sheffield. "The mantel of challenging design has been raised in Scotland over the past 5- 10 years, thanks to architects, who have been much more demanding," says SKM Director Shahram Hemmati. In June 2004 SKM merged with Anthony Hunt, a move that was welcomed by Hemmati as Hunt was a mentor and the association has allowed SKM to develop its position as an innovative, design led practice.
"The boundaries between different engineering disciplines are becoming vague and the lines between architecture, services and structure are also less clearly defined. Arup have lead the way, now many engineers are addressing issues such as life cycle cost and asset management." Hemmati recently attended a study tour led by Gaia Architects to look at Norwegian and German Schools. "Now engineers have a lot to say about issues such as sustainability," he adds.
Martin Stockley is working on the structural and civil engineering work for Ancoats and New Islington and is responsible for the engineering of Alsop's ambitious masterplan for Middlehaven. Stockley is fascinated by traffic, people and public realm and has just completed a study to improve the relationship between vehicles and people in the town centre as well as working on the Liverpool Lime Street Gateway project featured elsewhere in this issue of Prospect. "When I set up practice eight years ago the primary aims were to do high quality engineering and to enjoy the process. Engineering is a naturally serious subject but I need the oxygen of enjoyment to fuel me so I took the decision to work only with clients and other consultants with whom I had some common ground and respect. It means we have a limited range of clients and collaborators but the quality of the product and the experience is high." Commenting on changes in the profession he said; "I think there has been something of a shift in the industry in that more of our work now comes through direct contact with our clients. Ten to fifteen years ago clients seemed to deal primarily with the architect when appointing other consultants, I am not sure that is the case now. Our impression is that there is more emphasis on the overall team strength. This seems to be a much healthier environment, it encourages interdependency and collaboration without undermining the architect's lead role."
Buro Happold is included in the top five in both engineering disciplines for both Scotland and the North West regions. Over the last twelve months Buro Happold has seen a process of re-organisation, dramatically changing its methods of working to enable a more integrated, multi-discipline approach. Recent successes include the short-listing of the Eastgate Theatre in the RIAS Award, the CIBSE Large Building Services Consultant of the Year Award and the Glasgow Riverside Museum competition with Zaha Hadid. They are working on Perth Concert Hall with BDP and The Calyx with Nicoll Russell. 'Sustainability is integral to our holistic engineering approach. Issues of sustainability are, at present, generally incorporated into the design process for buildings in qualitative terms but it is still rare to encounter a quantitative specification for the \'sustainability performance\' of a building or structure in the way we are doing," says director Rod Manson.
Max Fordham set up an office in Edinburgh in 2003. The office is now working on Telford College Campus with HOK, The Masterplan for the Royal Museum, Easterhouse Cultural campus and Culloden Battlefield visitors centre with Gareth Hoskins and the Royal Botanic Garden in Edinburgh with Ted Cullinan. They have also been commissioned to produce a sustainability guide for Edinburgh City Council and are working on CES a new design led approach to procurement similar to PFI.
KJ Tait was established in 1978, the practice now has 58 staff and offices in Edinburgh, Glasgow and Cambridge. Projects include Westport by Reiach and Hall winner of this year's Scottish Design Awards Grand Prix, the conversion work for Graham Technology at Innichinan by Gordon Gibb, Dancebase by Malcolm Fraser and The Birnam Institute by Macmon architects. The practice relies upon a high level of repeat business and management place a strong emphasis in the consultants relationship with client and the technical design brief. Like many of the best engineers KJ Tait do not restrict themselves to services design, they pay a keen interest in structure and construction. The practice also has a dedicated unit involved in facilities management.
SURVEYORS
Edinburgh-based Thomas and Adamson opened a office in Glasgow in 1977 and another in Manchester twenty years later. They now have 100 staff and offices in London and Kiev. In Scotland Thomas and Adamson is working on the £200million Quartermile project with Foster, the £50million Aberdeen Union Square redevelopment scheme and the £50million CALA/Morrison scheme for the extension to the EICC with Terry Farrell, plus many residential schemes. In Manchester they are working in the retail sector with Pillar Developments on Manchester Fort and the city centre residences.
"At the Quartermile project we have had to work closely with Fosters managing the aspiration to work with Edinburgh rental values. It is important to maintain the architectural concept and to find material that make the project affordable without compromising the design," says Martin Reid, a partner. Reid finds that due to the current financial returns on property investment and company mergers leading to small states teams Thomas and Adamson are increasingly asked to take on a project management role as well as acting as cost consultants.
DLE (Davis Langdon and Everest) work across a range of surveying disciplines from building and costs surveying to project management, while advising on property tax and finance to engineering services and legal issues. They have 125 staff in offices in Manchester and Liverpool. North West projects include Paradise Street for Grosvenor, Kings Waterfront for Liverpool Vision, Green Quarter for Crosby Homes, Sport City for Ask-Kerzner and Islington Wharf for ISIS. They are currently involved in drawing up regeneration strategies in Manchester, Salford, Preston, Nelson and Middlehaven. "I think we provide an important counterweight to clients' and designers' aspiration, helping to ensure that plans are grounded in reality," says Paul Donlan, a partner based in Manchester.
Despite the bad publicity surrounding the Holyrood project on which they were cost consultants, DLE continue to prosper in Scotland. Their successful role on the trouble-free Playfair project has dispelled any ideas that they were Holyrood's weakest link. Partner Erland Rendall says there are lessons to be learnt from Holyrood and DLE will publish their thoughts in the New Year. Rendall is working on a number of projects with Scottish Enterprise, all practical outcomes of Wendy Alexander's Smart Successful Scotland initiative.
Survey Systems is one of the largest independent surveying companies in the UK. From offices in Wilmslow, South Manchester, and Slough, it supplies multidisciplinary surveying services together with the sale, hire and repair of ancillary equipment. The business has worked on high profile projects at Old Trafford, Wembley and Eton College. On Wembley they are working with developer Quintain and Buro Hapoold on the land between the stadium, the station and the town. At Eton College Chapel they deployed the UK's only MENSI 'Trimble' GS100E laser scanner in commercial onshore use to produce stunning 3D 'point cloud' images of every stone. A 3D visualization provides accurate, detailed reference information on the areas of the building that needs attention Nigel Staniforth, Managing Director of Survey Systems, is fan of Egan. "I continue to believe that the adversarial systems traditionally employed when negotiating through a major project are often neither in the client's nor the supplier's long-term interests – and often they are damaging."
LANDSCAPE
Landscape Projects website indicates that as well as being inventive, green-fingered and funky they also have a sharp eye for the commercial and political realities in which they work. "We openly accept the realities of mass culture and mass production, the intrusion of the car and the importance of safety and surveillance, and turn these into project generators," they say. The practice made its mark with its contribution to the regeneration of Hulme, Manchester in the 1990s and now has work in East Manchester, Ancoats and Knott Mill. They worked with Falconer Chester on the highly successful redesign of the space surrounding Liverpool's magical Metropolitan Cathedral.
Gross Max is an Edinburgh based landscape architects firm that is picking up high profile commissions across the UK and Europe. In the past year they have completed The New Bullring in Birmingham and the Rottenrow Gardens at Strathclyde University. In addition to work in the Netherlands they are working with Zaha Hadid on a railway terminal in Naples
MANAGEMENT CONTRACTORS AND CONTRACTORS
Successful Management contractors tend to be the big multi national companies that can shift expertise and resources around the UK and the world, so ensuring that they are using the best people and technology to make a project work. However, as the Scottish Parliament project showed, it doesn't matter how good the management systems are - if the client is not able to take a decisive grip on a project it can still result in cost overruns and delays. As far as contractors are concerned there are no big surprises in this year's survey. However, what is interesting is that a few sub-contractors and smaller contracting firms appeared on this year's list, most notably Watson Stonecraft. They have clearly developed a reputation for producing a high quality of work that architects admire.
The negative publicity surrounding the Holyrood project does not seem to have tarnished Bovis' reputation. Having completed the Scottish parliament Bovis can now turn their attention to a number of other projects. At the Woodhorn Colliery Museum they are back working with Scottish Parliament architects RMJM. The fixed-price, two-stage design and build contract will turn a former Northumberland coal mine into a £15.5m cultural centre. The museum, a joint venture between Wansbeck District Council and Northumberland County Council, will open to the public in Easter 2006. Bovis have recently won a contract for South Lanarkshire Schools. The Project Partnering Contract (PPC) 2000 scheme, valued at some £100 million, will see contractors Bovis Lend Lease (Scotland) Ltd and Mowlem plc undertake a 15-year programme that will see the rebuilding of 66 schools, the major refurbishment of 38 schools and minor refurbishment of 17 under the South Lanarkshire Schools Renewal Programme. Work on the first 20 schools begins in January and the programme will be rolled out over the next three years. Work is underway on the £72million new Headquarters for BBC Scotland at Pacific Quay in Glasgow. The fixed-price, two-stage design and build contract is expected to be completed in a 100-week period, with BBC Scotland's 1200 staff scheduled to move in by summer 2006. At its peak, the project is expected to employ 350 people on the 28,000 sqm site, which sits adjacent to the River Clyde.
Like Bovis, Laing O'Rourke is an international group working all over the world. Laing O'Rourke employs 16000 people internationally and 9000 in the UK and had a turnover of £1.6billion in 2004. One of their most important projects the company is involved in Grosvenor's Paradise Street in Liverpool on which they are preferred bidder. Laing will be the construction manager on the project as well as providing many other skills including concrete structural work and tram installation.
LAWYERS
In Scotland MacRoberts has about 30 staff dedicated to the construction sector. Their work load is split pretty evenly between contentious and non-contentious work. They are working on a number of high profile construction projects which include Renfrewshire and Argyll and Bute Schools PPP projects. Neil Kelly, Head of Construction, tends to be involved in the contentious side of the business. "Adjudication is still quite strong, it remains the best form of resolution if you want to get a situation resolved quickly and cheaply, however, when there are several consultants involved it becomes difficult". However, disputes involving defects are on the increase. "People are more intent on pursuing issues than in the past, they are more aware of their rights and determined to have their full rights rather than compromise. Of course this attitude has to be weighed against the cost of legal action".
Eversheds are at the centre of the proposed redevelopment of the University of Manchester. The proposed works involve eight different architecture practices and the total investment is likely to be £300 million. Eversheds is also working on Formby Pool designed by Feilden Clegg Bradley Architects. The new community £5million pool and fitness suite in Formby, Lancashire consists of a 25 metre pool, learner pool, fitness facilities and a cafe surrounded by a new public park and is due for completion in April next year.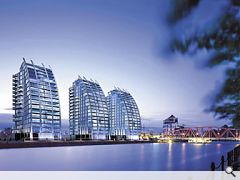 Back to December 2004