Vacancy Details - Infrastructure Manager, Places for Everyone
Posted on 11 Oct 2019
Job Title: INFRASTRUCTURE MANAGER, PLACES FOR EVERYONE
Job Reference: SUS2770
Company: Sustrans
Salary: £31,028
Location: Sustrans Scotland offices in Edinburgh
Details: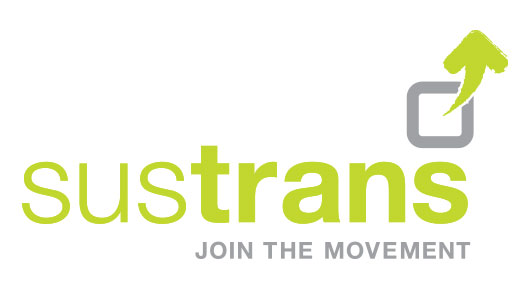 Sustrans is the charity making it easier for people to walk and cycle, by connecting people and places, creating liveable neighbourhoods, transforming the school run and delivering a happier, healthier commute. Take the next step on your Sustrans journey by joining our Infrastructure team in Scotland:
Infrastructure Manager, Places for Everyone
(Ref: SUS2770)
£31,028 per annum
37.5 hours per week – based in Edinburgh
This exciting role will have the responsibility of managing the delivery of the Places for Everyone challenge fund. Supported by Scottish Government, Places for Everyone is an annual challenge fund for the delivery of safe and attractive infrastructure that enables more walking, cycling and wheeling for everyday journeys. In this role you will manage the delivery of a wide range of projects and will work in partnership with an equally wide array of partners. Projects can range from rural paths, to urban crossings, to town wide strategy development and all require an open, fair and robust application process which this role will review and strengthen.
With substantial experience overseeing the planning, development and delivery of projects in the urban environment, including the co-ordination of funding bids and budget management, you will have previously worked in partnership with other groups and organisations and have the ability to influence key decision makers, politicians and transport directors. To achieve this, your written and verbal communications skills will be excellent as will be your negotiation and advocacy skills. You will also have a good understanding of Scotland's political and physical geography and be committed to the promotion of sustainable transport.
For further information and details of how to apply visit our website https://www.sustrans.org.uk/job-vacancies/. If you have any questions please email jobs@sustrans.org.uk or ring our recruitment line on 0117 915 0325.
Please quote reference number. Closing date for the receipt of completed applications is 9am on Friday 25 October 2019. Interviews will take place in Edinburgh on Friday 1 November 2019.
Back to Jobs
"We have advertised on the Urban Realm website twice and received a great response both times. John and the team are extremely helpful and had the advert on the site within a couple of hours. This is a great value service we would not hesitate to recommend / use again."

Jamie Cowan
Assoc. Director
Riach Partnership
"We were inundated with responses to our advert posted on Urban Realm and were able to reach our target employees much easier than through more generic job search sites. Would highly recommend."

Andrew Parker
Associate
Arch Henderson
"We have had an exceptional response from advertising through the Urban Realm job page and will continue to utilise this fantastic means of advertising going forward."

Iain Kendall
Finance Manager
Comprehensive Design Architects
Browse the latest vacancies from across the industry.
If you would like to advertise a vacancy contact the Urban Realm sales department on 0141 356 5333 or email sales@urbanrealm.com