Vacancy Details - Experienced Architect
Posted on 8 Oct 2019
Job Title: EXPERIENCED ARCHITECT
Company: Harry Taylor & Company
Location: Perth
Details: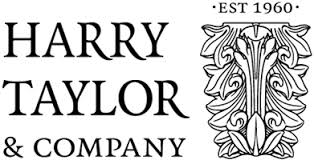 Harry Taylor & Company are a Perth based multi-disciplinary practice providing Chartered Building Surveying and Architectural Services across Scotland. Our work is varied and involves the conservation and renovation of listed buildings, as well as new build projects.
We are looking for an architect with a flair for new build residential design and the remodelling of existing properties. The applicant should be proficient in Autocad with experience of inspecting works on site. Conservation Accreditation or 3D visualisation would be desirable but overall candidates should be enthusiastic and hardworking.
If this position appeals to you then please submit your CV and examples of your work to enquiries@harrytaylors.co.uk
You can find out more about us at www.harrytaylors.co.uk
Back to Jobs
"We have advertised on the Urban Realm website twice and received a great response both times. John and the team are extremely helpful and had the advert on the site within a couple of hours. This is a great value service we would not hesitate to recommend / use again."

Jamie Cowan
Assoc. Director
Riach Partnership
"We were inundated with responses to our advert posted on Urban Realm and were able to reach our target employees much easier than through more generic job search sites. Would highly recommend."

Andrew Parker
Associate
Arch Henderson
"We have had an exceptional response from advertising through the Urban Realm job page and will continue to utilise this fantastic means of advertising going forward."

Iain Kendall
Finance Manager
Comprehensive Design Architects
Browse the latest vacancies from across the industry.
If you would like to advertise a vacancy contact the Urban Realm sales department on 0141 356 5333 or email sales@urbanrealm.com