Vacancy Details - Architects/ assistants/ technicians
Posted on 12 Aug 2019
Job Title: ARCHITECTS/ ASSISTANTS/ TECHNICIANS
Company: ARPL Architects
Location: Ayr
Details: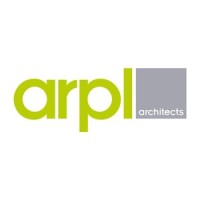 ARPL Architects, have a range of committed clients moving forward with community, arts, social housing and conservation projects across South West Scotland.We are looking for interesting staff at any level who wish to come an join us in our base in Ayr.
Our current staff of ten work with a high level of commitment to delivering well designed and detailed projects and we would look for people who can work independently or as part of small teams.
Salary will be dependent on skills and experience.
Please send CV and examples of work to gfleming@arpl.co.uk
Back to Jobs
"We have advertised on the Urban Realm website twice and received a great response both times. John and the team are extremely helpful and had the advert on the site within a couple of hours. This is a great value service we would not hesitate to recommend / use again."

Jamie Cowan
Assoc. Director
Riach Partnership
"We were inundated with responses to our advert posted on Urban Realm and were able to reach our target employees much easier than through more generic job search sites. Would highly recommend."

Andrew Parker
Associate
Arch Henderson
"We have had an exceptional response from advertising through the Urban Realm job page and will continue to utilise this fantastic means of advertising going forward."

Iain Kendall
Finance Manager
Comprehensive Design Architects
Browse the latest vacancies from across the industry.
If you would like to advertise a vacancy contact the Urban Realm sales department on 0141 356 5333 or email sales@urbanrealm.com