Vacancy Details - Infrastructure Officer, Project Delivery, Scotland
Posted on 25 Jul 2019
Job Title: INFRASTRUCTURE OFFICER, PROJECT DELIVERY, SCOTLAND
Job Reference: SUS2713
Company: Sustrans
Salary: Grade F: £24,446 per annum
Location: Sustrans Scotland offices in Edinburgh
Details: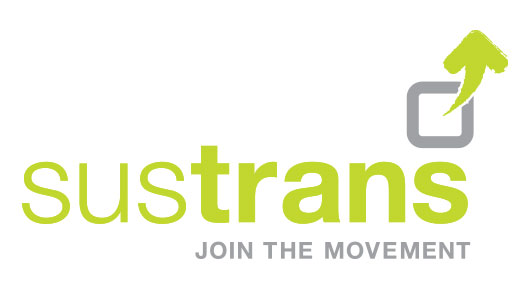 Sustrans is the charity making it easier for people to walk and cycle. We connect people and places, create liveable neighbourhoods, transform the school run and deliver a happier, healthier commute. Sustrans Scotland is seeking to recruit a number of people with a passion for place and urban design to join our Infrastructure Delivery team.
Infrastructure Officer, Project Delivery Support (ref: SUS2714)
£24,446 per annum
37.5 hours per week - based in Edinburgh
We are seeking candidates from a range of backgrounds including urban design, landscape architecture, planning, civil engineering, community engagement and behaviour change, amongst others. As part of the team, you will contribute to the delivery of high quality urban realm projects with a focus on people and place across Scotland.
Joining Sustrans Scotland as an Infrastructure Officer, you will be part of the Places for Everyone team, who support a range of partners to design and develop inspirational projects that restore the balance of Scotland's streets in favour of people walking, cycling and wheeling.
Sustrans Scotland offers a range of benefits including flexible hours and home-working arrangements. We are filling a number of full time vacancies, and we also welcome applications from candidates seeking job share or part time employment.
and follow the instructions for our on-line application process. If you have any questions please email jobs@sustrans.org.uk or ring our recruitment line on 0117 915 0325. Please quote reference number. Closing date for the receipt of completed applications is 9am on Monday 12 August 2019. Interviews will take place during week commencing Monday 26 August 2019.
Sustrans is committed to reducing inequality, valuing diversity and enabling inclusion. We welcome applications from people with the appropriate skills from all parts of the community.
Purpose of Job:
The core role of Infrastructure Officer, Project Delivery, is to support the delivery of one of programme's largest multi-million pound, multi-year projects.
The Infrastructure Programme and Safer Routes to Schools Fund (Now combined into "Places for Everyone") provide grant funding to all 32 Scottish local authorities, statutory bodies and educational institutions for the creation of cycling, walking and wheeling infrastructure. Administered by Sustrans on behalf of Transport Scotland, for the last few years the programmes have funded over 150 projects annually. These projects were a mix of feasibility studies, design work and construction.
The aim of Places for Everyone is to create safer, more attractive, healthier places by increasing the number of trips made by walking, cycling and wheeling for everyday journeys.
These ambitious multi-million pound projects seek to restore the balance of Scotland's streets in favour of people walking and cycling, and set new standards for best-practice design, engagement and behaviour change.
Dimensions of Job:
The post-holder will assist in the design and delivery of exemplary walking and cycling infrastructure, public realm improvements and temporary infrastructure that will create more pleasant places for people walking and cycling across Scotland. They will also assist in the design and delivery of behaviour change activities supporting these projects and will enable best practice community and business engagement throughout the project through outreach and events. They will facilitate integrated, cross-sector working.
The post-holder will work in a monitoring, advising, influencing and supporting capacity, ensuring that Infrastructure projects:
•
Observe best practice and ensure quality;
•
Achieve the desired outcomes of Sustrans and the Places for Everyone design principles ;
•
Adhere to conditions set out in funding agreements and are delivered within timescales.
Place in Organisation Structure:
The post-holder will report to an Infrastructure Coordinator, Project Delivery and be part of the Places for Everyone team, managed by the Infrastructure Manager.
They will be part of the wider Places for Everyone team, which is managed by the Head of Infrastructure & Delivery, Scotland. In addition, the post-holder will receive support and direction from colleagues in other disciplines as and when required.
Key Relationships:
Internal:
Infrastructure Coordinator
Other Infrastructure officers
Head of Project Delivery, Infrastructure
Other Sustrans staff as required
External:
Local authorities and other partners in receipt of funding support
Residents, community groups and businesses
Consultants, contractors and suppliers
Statutory Authorities
Landowners
Transport Scotland Sustainable & Active Travel Team
Key Responsibilities:
1.
To monitor the delivery of the projects within agreed timescales, with support from Infrastructure Coordinators.
2.
To appraise and review designs, engagement strategies and behaviour change work associated with infrastructure projects.
3.
To provide advice and support to local authority partners in at least one of the following areas - urban design, engineering, community engagement, behaviour change - demonstrating an understanding of practical constraints as well as a creative and innovative approach.
4.
To participate in project meetings with partners and other stakeholders.
5.
To help ensure effective local partnerships are developed and maintained in order to support wider project objectives.
6.
To facilitate integrated, cross-sector working to help deliver projects.
7.
To ensure that the Infrastructure Coordinator is made aware of any key issues in the project delivery, especially where the overall project quality, delivery timescale, or expenditure is at risk.
8.
Where appropriate, to help provide project management including scheduling and budget management.
9.
To assist in delivering community engagement and/or walking and cycling events and processes for individual projects.
10.
To liaise with monitoring and evaluation colleagues to support the monitoring, evaluation and reporting of the outcomes and outputs of projects.
11.
To liaise with communications colleagues to support the communications outcomes and outputs of projects.
Communication and marketing:
12.
To promote the Places for Everyone programme and encourage new funding bids and new partners to apply to the fund.
13.
To help with the administration and promotion of the Places for Everyone programme.
14.
To contribute towards raising the profile of Sustrans, by representing the charity at meetings, activities and events, as required.
Training and personal development:
15.
To attend essential Sustrans training as required by the Charity.
16.
To ensure own personal development by working to objectives set as part of the Charity's appraisal process.
Health & Safety, Safeguarding and Equality, Diversity & Inclusion:
17.
To support and comply with the organisation's policies for the management of Health and Safety.
18.
To support and comply with the organisation's policies for the management of safeguarding.
19.
To support and comply with the organisation's policy and procedures relating to Equality, Diversity and Inclusion and apply principles of best practice in own role.
Other:
20.
To perform any other duties consistent with the nature and grade of the role as agreed with the line manager.
21.
To participate in the team-based approach to Sustrans work in Scotland.
Working Conditions:
The post-holder will be based at the Sustrans Scotland office in Edinburgh, with options for part-time working within local authorities in Glasgow and Stirling. One Community Links PLUS Officer will be based in Inverness. Travel across Scotland and overnights away from home or work outside normal office hours will be required. The post-holder will be expected to travel to site by sustainable transport methods where possible.
Special Note:
This job description does not form part of the contract of employment, but indicates how that contract should be performed. The job description may be subject to amendment in the light of experience and in consultation with the post-holder.
Compiled by:
Infrastructure Coordinator, Scotland
Back to Jobs
"We have advertised on the Urban Realm website twice and received a great response both times. John and the team are extremely helpful and had the advert on the site within a couple of hours. This is a great value service we would not hesitate to recommend / use again."

Jamie Cowan
Assoc. Director
Riach Partnership
"We were inundated with responses to our advert posted on Urban Realm and were able to reach our target employees much easier than through more generic job search sites. Would highly recommend."

Andrew Parker
Associate
Arch Henderson
"We have had an exceptional response from advertising through the Urban Realm job page and will continue to utilise this fantastic means of advertising going forward."

Iain Kendall
Finance Manager
Comprehensive Design Architects
Browse the latest vacancies from across the industry.
If you would like to advertise a vacancy contact the Urban Realm sales department on 0141 356 5333 or email sales@urbanrealm.com