Vacancy Details - Infrastructure Officer, Project Delivery
Apply for Infrastructure Officer, Project Delivery position
* Required fields
Posted on 17 May 2019
Job Title: INFRASTRUCTURE OFFICER, PROJECT DELIVERY
Job Reference: ref: SUS2665
Company: Sustrans Scotland
Salary: £24,446 per annum
Location: Edinburgh
Details: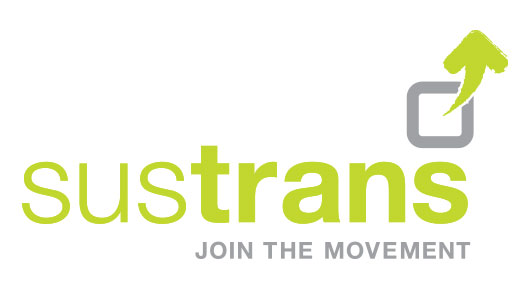 Sustrans Scotland is seeking to recruit a number of people with a passion for place and urban design to join our Infrastructure team https://www.showcase-sustrans.org.uk/about/places-for-everyone/
We are seeking candidates from a range of backgrounds including urban design, landscape architecture, planning, civil engineering, community engagement and behaviour change, amongst others. As part of the team, you will contribute to the delivery of high quality urban realm projects with a focus on people and place across Scotland.
Joining Sustrans Scotland as an Infrastructure Officer, you will be part of the Places for Everyone team, who support a range of partners to design and develop inspirational projects that restore the balance of Scotland's streets in favour of people walking, cycling and wheeling.
Sustrans Scotland offers a range of benefits including flexible hours and home-working arrangements. We are filling a number of full time vacancies, and we also welcome applications from candidates seeking job share or part time employment.
Please visit our website http://www.sustrans.org.uk/about-us/vacancies and follow the instructions for our on-line application process. If you have any questions please email jobs@sustrans.org.uk or ring our recruitment line on 0117 915 0325. Please quote reference number. Closing date for the receipt of completed applications is 9am on Tuesday 29 May 2019. Interviews will take place during week commencing Monday 10 June 2019.
Sustrans is committed to reducing inequality, valuing diversity and enabling inclusion. We welcome applications from people with the appropriate skills from all parts of the community.
Back to Jobs
"We have advertised on the Urban Realm website twice and received a great response both times. John and the team are extremely helpful and had the advert on the site within a couple of hours. This is a great value service we would not hesitate to recommend / use again."

Jamie Cowan
Assoc. Director
Riach Partnership
"We were inundated with responses to our advert posted on Urban Realm and were able to reach our target employees much easier than through more generic job search sites. Would highly recommend."

Andrew Parker
Associate
Arch Henderson
"We have had an exceptional response from advertising through the Urban Realm job page and will continue to utilise this fantastic means of advertising going forward."

Iain Kendall
Finance Manager
Comprehensive Design Architects
Browse the latest vacancies from across the industry.
If you would like to advertise a vacancy contact the Urban Realm sales department on 0141 356 5333 or email sales@urbanrealm.com