Search Results
628 results found
Products 551-600 out of 628 displayed.

Caithness Flagstone is an extremely durable and versatile product and can be used in a wide variety of Project Applications.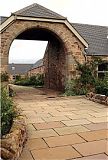 Raj Green Sandstone paving is imported from India. Its colouring ranges green through to beige with some veining Thickness can vary between 25 – 35mm and are naturally riven with chiseled...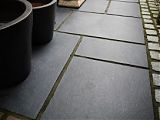 Great for a modern and contemporary feel, Black limestone is consistently charcoal-black in colour with a lightly textured less riven surface. Limestone has a neater edges than other naturally...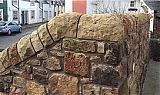 These can be produced in any sandstone and to any size to suit your particular project, we also stock a standard cope at 250mm wide and 180mm high for immediate collection/delivery.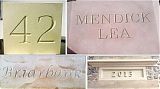 Dunedin Stone can produce one off hand carved Memorials,Name & Date Stones in a host of styles & various Stone types to provide an authentic traditional finish to your project.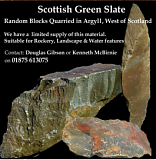 Scottish Green Slate Quarried in Argyll in the West of Scotland Our slate blocks are green in colour and have natural marking throughout the stone, they are available in various sizes from large...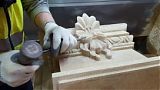 Dunedin specialise in the matching of stone to its existing features, colour and weathering properties. We approach Restoration work with great care and respect ensuring that every project...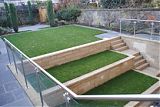 Dunedin Stone Ltd can produce and supply a wide variety of Natural Stone Landscaping products. From walling and coping stones, to Paving and Steps. Or a hand carved bespoke item to produce an...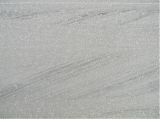 Light buff and grey Sandstone, Fine to medium-grained.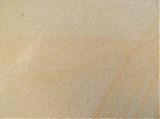 A fine- to medium-grained stone, pale yellow-buff in colour.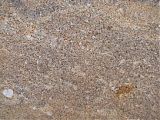 An attractive coarse to very coarse grained stone, creamy buff in colour with darker specks though some blocks are grey in colour.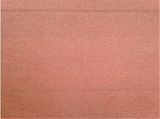 A medium grained stone ranging in colour from dull red to pink.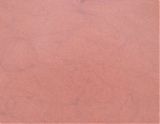 A fine-grained stone, pale red-brown sandstone.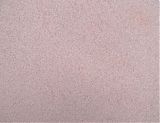 It is a fine- to medium-grained stone, speckled, light to deep purplish pink in colour with occasional rust coloured markings.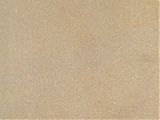 It is a fine- to medium-grained stone, and varies in colour from light brown to pink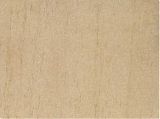 A medium-grained cream coloured with pervasive brown speckling, occasional brown lines and small to large dark coloured patches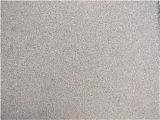 A fine- to medium-grained stone, lilac to pink in colour with occasional buff/white intrusions.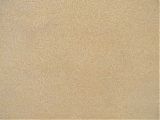 Buff with pink intrusions, fine to medium grained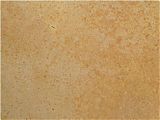 Copp-Cragg is a yellow-brown fine grained, non-calcareous sandstone.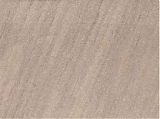 A medium-grained stone, pink/lilac in colour with iron, black and buff markings.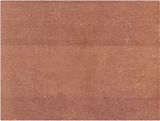 A fine-grained stone, dull red in colour.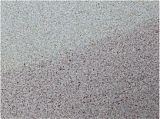 Medium to coarse-grained and pink to buff in colour.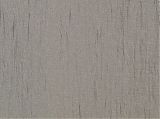 Fine grained grey/buff sandstone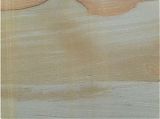 A fine grained stone, grey - buff to light brown in colour.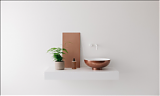 The new and elegant copper finish of the Noon basin from Not Only White with HIMACS After the success of the Noon collection from Not Only White with HIMACS, the Dutch brand has been inspired...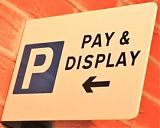 We design and manufacture projecting lightbox, illuminated and non-illuminated projecting tray signs and plate signs. These can be made to exact size specifications, and are primarily for outdoor...
If you need to provide wayfinding solutions in buildings, large sites or business premises, we produce a range of sign posts that can help. These including finger posts, monolith signs, post and...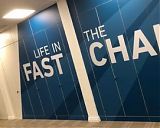 For interior branding and graphics, we produce digitally printed vinyl graphics for walls, windows and floors. Graphics are printed in high resolution on high quality vinyl that is scratch, scuff...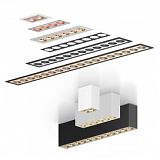 Anto – Planlicht ANTO + LED / UV-C recessed / surface luminaire combination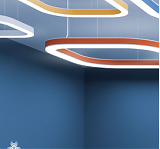 Planlicht Squing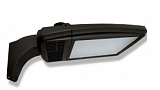 Edge Lighting Parq Area / Flood light
Ecolight Systems Ltd - Planlicht Sinus Quite Acoustic Luminaire
Planlicht Sinus Quite Acoustic Luminaire

Planlicht Pure 3 recessed, surface, suspended LED modular system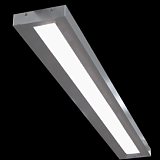 Edge Sprint Slim Commercial LED fitting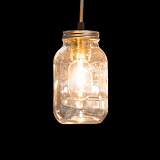 Edge Jam Jar pendant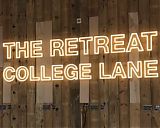 We design and manufacture traditional neon light signs using neon and tubing mounted on hand-cut acrylic as well as LED neon-effect signs which are cool to the touch. Both options are inexpensive...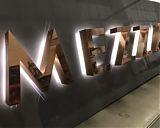 We design and manufacture various sign lettering options including flat cut lettering, 3D lettering and 3D illuminated lettering (halo and face illuminated). These are customisable in terms of...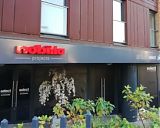 We provide a variety of tray sign products incuding non-illuminated, illuminated, projecting and illuminated projecting tray signs.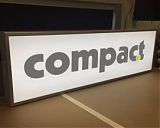 As well as illuminated sign lettering, illuminated projecting signs and custom-made neon and neon-effect signage, we design and manufacture wall mounted and projecting lightbox signs and...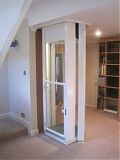 More than just a lift, the Stiltz Duo will enhance your life. Prices from £12,950 The Stiltz Duo Lift is...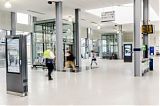 As part of Network Rail's £25m revamp of Haymarket Station in Edinburgh, the Stannah Major Projects team has installed three 16-person passenger/goods lifts to help bring step-free...
On Wednesday 18th November 2015 our branch manager and graduating apprentice headed due South for a very special celebration of educational success on board Brunel's ss Great Britain in...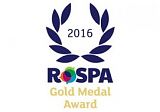 The Stannah Group of Companies celebrates an eighth consecutive RoSPA Occupational Health and Safety Gold Award in 2016. The Gold Medal award in the prestigious annual scheme run by the Royal...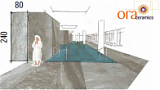 Ora Ceramics
With over 90 years combined experience in the Architectural and Designer market Ora Ceramics are Scotland's leading ceramic tile specialists
Phone: 0131 454 9998
Email: info@oraceramics.com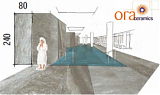 Our complete portfolio and list of projects can be viewed in our exclusive architectural showroom; visits by appointment only.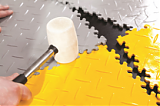 Garage floor tiles are categorised as heavy duty industrial flooring, capable of withstanding heavy loads, like fork lifts, trucks, etc. The garage floor tiles have clean and neat design to...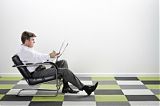 The top of the range carpet tiles from SCHATEX® stand for functionality, quality and design. The collections cover the entire spectrum from good value products for use in your living rooms, to...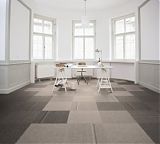 Modulyss has focused their influence and strength as a manufacturer, on modular carpeting. Modulyss is acclaimed for their high quality and elegant designs, as well as sustainable manufacturing...
Architects all over the world appreciate the freedom, of design offered by the enormous variety of ceramic wall and tile products for a wide variety of applications – supplemented by...
Back to Suppliers & Products Directory