Search Results
627 results found
Products 401-450 out of 627 displayed.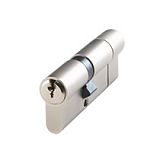 Cylinders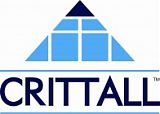 Crittal Steel Windows Ltd
Manufacturers of high performance steel windows for commercial and residential applications.

- 150 years of experience in Steel Fenestration.
- UK market leader.
- Hold ISO9001 Quality Certificate.
- Personal service from design through to installation.
- Experienced technical designers are available to answer any questions you may have.
- Designs are undertaken by a Crittall trained draughtsperson.
- Each contract is handled by a Project Manager liaising with designers, manufacturing and site to meet deadlines.
- A quality product is produced via strong design ethics and an in-house paint shop.

Phone: 01376 324 106
Email: hq@crittall-windows.com

Kitchens Plus
Phone: 0131 228 2006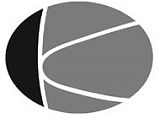 Kelvin Kitchens KBB
Kelvin is a company dedicated to excellence. We are committed to quality - from innovative design, through manufacture, delivery and installation, to after sales. Working from our new HQ at Hunthill in Cumbernauld our company specialises in the design, manufacture and installation of Kitchen, Bedroom and Bathroom fitted furniture to the UK housebuilder.
Phone: 01236 739 397
Email: h.munro@kelvinkbb.com

Thomas Johnstone Ltd
Phone: 0141 812 7000
Email: tjl@tjl.com


Craig and Rose plc
Founded in 1829, *Craig & Rose* have been perfecting paint for over three centuries. Combining their unrivalled pedigree with state of the art manufacturing methods, they have developed a broad range of colours and finishes to suit all types of architectural needs. *Product** Ranges**:* Primers, Glazes, Varnishes, Floor and Wall paint, Oils and Paint finishes.
Phone: 01383 740 011
Email: trade@craignandrose.com

Scotia Energy
Phone: 01592 773 623

Abesco Ltd
Phone: 01561 377 766
Automatic Operators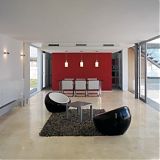 The Technoclassic tile is the result of ongoing research to produce a revolutionary concept in natural stone, offering lightness, beauty and ease of handling whilst ensuring greater durability and...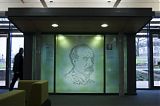 Donor Acknowledgement

Telford Fine Furniture
Phone: 0141 445 5385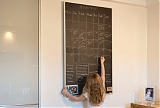 A conspicuous heating panel with blackboard finish, perfect for the hall, kitchen or children's bedroom.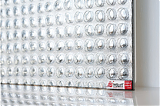 Stylish, unique 3D glass panel surfaces come in 3 distinct effects - 'Circles', 'Waves' and 'Frost Flower'.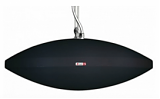 The Diskus is a beautifully elegant heating system that floats overhead. It is the perfect heating solution for areas with large ceiling heights, giving off 360 degree heat.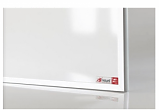 The Enamelled heating panel is available with a white finish and a high quality aluminium frame. This beautifully designed heating panel will compliment any room in both a home and office space.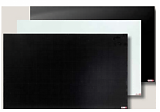 These elegant Glass heating panels with hidden brackets are available in flat or structured surface finish and coloured in either black or white depending on preference. These high quality finished...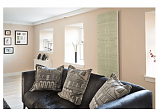 Choose from our standard range of prints or customise with your own artwork. You can re-create a unique piece of artwork on your heating panel, a special picture or a lovely landscape, the...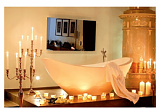 Our frameless mirror heating panels offer practical heating and are subtle and discreet. The panels will sit quite indiscernibly on your lounge wall above the fireplace or in the bathroom where you...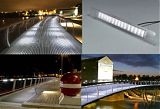 Lighting specialists, PLM Illumination are leading manufacturers and suppliers of LED lighting, emergency & escape route lighting, landscape lights, cinema & theatre lights and...
Back to Suppliers & Products Directory