Search Results
627 results found
Products 351-400 out of 627 displayed.


Doors By Design
Doors by Design manufacture high quality veneered and laminate faced doors and doorsets for commercial projects, such as schools, hospitals, hotels and high-end residential projects including luxury flats and one-off houses. Our products are bespoke and manufactured in our factory at Inchinnan Business Park and include ancillary items like architraves and skirtings etc.
Phone: 0141 812 3214
Email: sales@doorsbydesign.co.uk


Dooria (UK) Ltd
Dooria are producers of solution based Internal, External and Flat Entrance door sets. Our products are manufactured to the highest quality standards and are built with modern day living in mind. Dooria's range includes both traditional and contemporary designs which will enhance any project, setting your business apart from the competition.
Phone: 01355 243 918
Email: sales@dooria.co.uk

Brand & Rae Ltd
Phone: 01334 652 828

Composite Products


Errol Brick Co Ltd
We manufacture clay facing and engineering bricks to FL quality. Smooth, rustic or antique textures are available in 65mm, 73mm & 80mm dimensions. Terracotta red, brown and multi are the colours our clay produces. Puddle Clay is readily available for the lining of landfills to flood defense works.
Phone: 01821 642 653
Email: info@errolbrick.co.uk

Scope Bathroom Interiors
Phone: 0141 882 8282
RB Farquhar Manufacturing Ltd
Phone: 01466 793 231
Orsogril UK
Phone: 0870 606 2070
Gavin Lawrie (Surfacing) Ltd
Phone: 01292 479 226
Grille City Aluminium
Phone: 01738 582 335

IHS Design Centre
Phone: 01854 613 161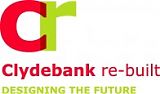 CLYDEBANK REBUILT
Clydebank re-built is the Urban Regeneration Company established to reposition Clydebank as a creative, distinctive and successful centre within the Glasgow metropolitan area. We work closely with public and private investors and the community in developing our projects to regenerate Clydebank.
Phone: 0141 951 3420
Email: claire@clydebankrebuilt.co.uk
Mace Ltd
Mace Ltd is a wholly independent company providing leading edge solutions within the property and construction sectors.

We can offer a lifecycle process from conception, through delivery, to operation.

Our services are provided with highly experienced professionals for clients who require dynamic and innovative support to ensure that business objectives are met.

We have an extensive track record in converting our customer's objectives into reality.

Mace was established at the start of the 1990's as the result of a shared vision of a small number of construction professionals who held that, in an industry characterised by delays and disputes, more equitable and less confrontational methods of project delivery could be developed, to the advantage of all stakeholders.

Mace has grown as a company and operates throughout the UK and Internationally, with a current workforce in excess of 2000.

Phone: 0131 2704010
Briggs Roofing & Cladding (Scotland)
For 140 years Briggs, orginally founded by William Briggs in Dundee, has been providing a service to the Waterproofing Industry, based on it's techincal expertise, contracting skills and customer service. Today Briggs Roofing and Cladding are part of the international IKO Group who are the world leaderin waterproofing, with manufacturing plants in USA, Canada and across Europe. In the UK the group companies manufacture and supply a complete range of Bituminous, Mastic Asphalt, Single Ply, Liquid Roofing and ancillary products to the roofing market, all of which are installed by Briggs. With 13 strategically located branches across the country, Briggs can truly supply a One Stop Shop for the most complex roofing projects.
Phone: 0141 762 2606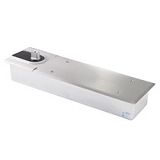 Floor springs
Back to Suppliers & Products Directory