Search Results
627 results found
Products 301-350 out of 627 displayed.


Craig & Rose plc
Founded in 1829, *Craig & Rose* have been perfecting paint for over three centuries. Combining their unrivalled pedigree with state of the art manufacturing methods, they have developed a broad range of colours and finishes to suit all types of architectural needs. *Product** Ranges**:* Primers, Glazes, Varnishes, Floor and Wall paint, Oils and Paint finishes.
Phone: 01383 740 000
Email: trade@craignandrose.com

Swan Robes
Phone: 01259 762 669

Hillhouse Quarry Group
Phone: 01292 313 311

Thorn Lighting


Masons Mortar
Masons Mortar Ltd stock the widest range of building limes of any supplier in the UK with 8 Natural Hydraulic Limes, Natural Cement, Lime Putty and Quicklime. With the addition of our new build lime binders, we have building limes to suit almost every requirement. We provide colour matching for mortars, renders, stone repair, Lime wash & lime paint. For more information visit www.masonsmortar.co.uk
Phone: 0131 555 0503
Email: sales@masonsmortar.co.uk


Mike Stoane Lighting
At Mike Stoane Lighting we are proud to design and manufacture quality light fittings in Scotland. We have a comprehensive range of standard products and also work extensively with Lighting Designers and Architects to develop specials.
Phone: 0131 440 1313
Email: sales@mikestoanelighting.com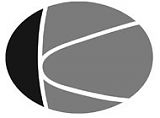 Kelvin Kitchen KBB
Kelvin is a company dedicated to excellence. We are committed to quality - from innovative design, through manufacture, delivery and installation, to after sales.

Working from our new HQ at Hunthill in Cumbernauld our company specialises in the design, manufacture and installation of Kitchen, Bedroom and Bathroom fitted furniture to the UK housebuilder.
Phone: 01236 739 397

Havelock Europa plc
Phone: 01383 827 249

ESE (Scotland) Ltd
Phone: 01506 413 313


Axia Architectural Ltd
Axia Architectural Limited is a StoneGlass¨ engineering company supplying quality hard finishes and surfaces. We provide a highly technical and professional service to the architectural and interiors specification market and supply the main and installation contractors on time and on cost. Our comprehensive range of glass & stone products includes prestigious brands such as Portzelan, Quartzstone, Quaron, Vetromatrix and Vetroarta glass tiles, mosaics and agglomerate stone and glass cladding panels.
Phone: 01698 792 156
Email: E-info@axia-architectural.co.uk

Superglass Insulation Ltd
Phone: 01786 451 170

Geotextiles

Dovetail Enterprises
Phone: 01382 810 099

ESA McIntosh
Phone: 0800 458 6373

JTC
Phone: 01382 833 832

Donaldson Woodwork
Phone: 0131 661 7777

Forbo Nairn
Phone: 01592 643 111

Marble Granite & Fire Ltd
Phone: 01463 234 844
Email: info@mgf.cc

McTavish Ramsay & Co Ltd
Phone: 01382 737 722
Back to Suppliers & Products Directory