Search Results
627 results found
Products 251-300 out of 627 displayed.

Barr & Wray Ltd
Phone: 0141 882 9991


Bute Fabrics Ltd
Bute Fabrics designs and manufactures contemporary upholstery fabric on the Isle of Bute in Scotland. The Bute Collection combines a diverse range of wool-rich woven fabrics suitable for domestic, corporate and leisure upholstery . The Design Studio is able to collaborate with designers and architects to create bespoke textiles and provide solutions for specific projects.
Phone: 01700 503 734
Email: sales@butefabrics.co.uk


Magnum Enerfoil
Magnum Heating Ltd is one of Europe's leading manufacturers of Electric Underfloor Heating, supplying commercial and domestic applications all over the United Kingdom and Europe. Magnum Heating Ltd offers a complete design service with a full dedicated technical support team for all your requirements. Magnum Heating Ltd is fully CPD accredited.
Phone: 01887 822 999
Email: sales@magnumheating.co.uk

Clyde Valley Stairs Ltd
Phone: 01236 425 559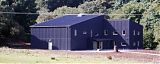 cotframe Plays its Part in New Life of Mull Theatre No fuss, no drama. This may be an unusual request from a theatre company, but when it came to building its new production centre, it's...

Storage Tanks

Ampliflaire
Ampliflaire Mk II is the complete wood burning central heating system. We offer a versatile range of products that will heat any type of building, whether domestic, commercial or industrial. This innovative system is environmentally friendly and will demolish your heating bills.
Phone: 01573 225 209
Email: jeanwarwick@talktalk.net

Grange Ornamental Stone
Phone: 01576 710 255

Stainless Steel Products

Strathclyde Spirals
Phone: 0141 644 1955


Aable Roller Shutters Ltd
Aable Roller Shutters, now part of the Fortress Group, manufacture and install all types of roller shutter doors including fire, domestic, insulated and garage doors as well as steel doorsets and sectional doors. Aable manufacture to catalogue and customer specifications and provide tailored door solutions for industrial, commercial, government and retail organisations.
Phone: 0141 881 8216
Email: info@aable-shutters.co.uk
Back to Suppliers & Products Directory