Search Results
627 results found
Products 201-250 out of 627 displayed.


Axia Architectural Ltd
Axia Architectural Limited is a StoneGlass¨ engineering company supplying quality hard finishes and surfaces. We provide a highly technical and professional service to the architectural and interiors specification market and supply the main and installation contractors on time and on cost. Our comprehensive range of glass & stone products includes prestigious brands such as Portzelan, Quartzstone, Quaron, Vetromatrix and Vetroarta glass tiles, mosaics and agglomerate stone and glass cladding panels.
Phone: 01698 792 156
Email: E-info@axia-architectural.co.uk


NorBuild Timber Fabrication and Fine Carpentry
Specialist suppliers of Scottish timber and timber products, including: Sawn and Dressed Timber , Post & Beam Frames Glulaminated Beams, Bespoke Buildings Packages, Lighting Columns & Street Furniture , Visual Strength Grading of Softwood & Oak Advice on a wide range of bespoke timber applications
Phone: 01309 676 865
Email: info@norbuild.co.uk

Avonhill Timber Frame Ltd
Phone: 01698 459 777

Hunter Fisher
Phone: 0141 775 9290


Albann Ltd
Design, manufacture and installation of aluminium curtain walling, windows
and doors.
Phone: 01294 272 311
Email: sales@albann.co.uk

Pilkington
Phone: 01236 728 298


Fenestra
Fenestra Group are specialist suppliers and installers of Window Film and manifestation, Blinds and Cubicle curtains and tracking. Scottish distributor for Yewdale Bridge products including Movatrack cubicle tracks, Defiant blinds and Kestrel Anti-Ligature systems. Fenestra offer a free design and scheduling service for blinds and cubicle tracking.
Phone: 0131 538 8123
Email: sales@fenestragroup.com

Ampliflaire
Ampliflaire Mk II is the complete wood burning central heating system. We offer a versatile range of products that will heat any type of building, whether domestic, commercial or industrial. This innovative system is environmentally friendly and will demolish your heating bills.
Phone: 01573 225 209
Email: jeanwarwick@talktalk.net


Cupa Natural Slate
Cupa Natural Slate offers high quality roofing slate from quarries in Spain that have been operating for over 100 years. Ideally suited to the Scottish market, CupaÕs Heavy 3 slate bears very close similarity to Scottish Ballachulish slate which is no longer produced. Today, Cupa can claim to manufacture one in every four roofing slates used around the world.
Phone: 0131 225 3111
Email: uk.cupa@cupagroup.com


Ecophon Ltd
Saint Gobain Ecophon Ltd is a world leader in innovative integrated acoustic suspended ceiling and wall panel systems. The company offers a wide range of standard systems and also develop bespoke solutions to meet your design and performance needs.
Their commitment to people has led Ecophon into research projects on the effects of noise in various situations and on different user groups. The result is a varied and useful knowledge of acoustic requirements for all types of internal environments.

Phone: 01256 850977
Email: info@ecophon.co.uk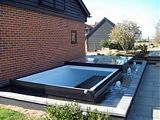 One of a Standard range of our sliding glass rooflights. A range of Standard Rooflights has been designed to offer the customer a more cost effective alternative to our bespoke sliding rooflight...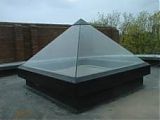 A 45 degree frameless glass Pyramid rooflight with manual/electric hinged opening or fixed variants. The clarity and longevity of glass ensures fantastic light transmission throughout the life of...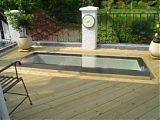 The Flushglaze fixed flat glass skylight can be tailored to meet many shapes and sizes from square, rectangular, triangular and a recently completed tear drop shaped Glazing Vision will identify...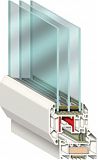 Sidey manufacture Solartherm® & SolarthermPlus® Windows using PVCu extrusions chosen for their superior profile specification and adaptability across all the business sectors that Sidey...

Supaseal Glass Ltd
Phone: 0141 810 5010

NorDan UK Ltd
Phone: 01698 376 922
Back to Suppliers & Products Directory