Search Results
18 results found
Products 1-18 out of 18 displayed.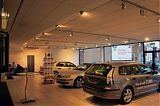 GRADUS LIGHTS UP SHOWROOM FOR SAAB REFURBISHMENT A contemporary lighting scheme, designed and installed by Gradus Lighting, has helped transform Saab showroom in Gloucester. Gradus was asked...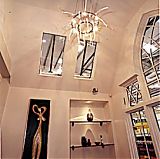 ILLUMINATING RUSKIN Launching their 'Ruskin' show home from the new Renaissance collection at the Buildstore's National Self Build and Renovation Centre in Swindon, the...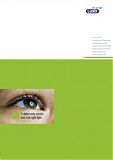 THE EDUCATED CHOICE Luxo has just released its new Lighting for Education brochure, containing essential information for anyone involved in the specification of lighting for schools, colleges...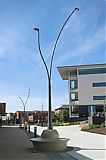 ORGANIC THYLIA LUMINAIRES FOR WILLOW ROW Willow Row lies in the centre of Derby, and is a key pedestrian and cycle route. In keeping with the name of the road and the Willow tree's...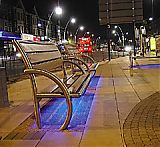 AQUILA SUPPLIES UNIQUE SEATS AND LIGHTING FOR GANTS HILL Gants Hill forms an important major route intersection through the London Borough of Redbridge, linking North/South and East/West....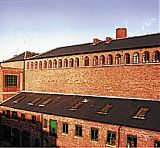 ROOFLIGHTS AT THE CUTTING EDGE IN SHEFFIELD A £4 million project jointly funded by a Townscape Heritage Initiative (THI) grant and 'match' funding from the local council has...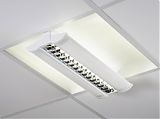 Four new 'families' of interior luminaires have been launched by Thorn. With a single luminaire type, MenloSoft SR (1) solves the problem of lighting display screen areas while...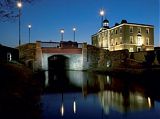 URBIS TURNS DUBLIN CANAL BRIDGE INTO A BEACON OF LIGHT The La Touché Bridge in the Portobello area of Dublin, spans the famous Grand Canal. The council refurbished the two original cast...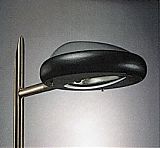 THE NEW CITO FROM AQUILA DESIGN Aerodynamic, stylish and durable. The new Cito from Aquila Design is a simple but elegant design that speaks for itself. Designed to meet the needs of...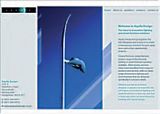 AQUILA DESIGN'S NEW WEBSITE Visit the new Aquila Design website at www. aquiladesign.co.uk Whether you are an architect, designer or planner we hope this site will inspire you to...

Thorn Lighting


Mike Stoane Lighting
At Mike Stoane Lighting we are proud to design and manufacture quality light fittings in Scotland. We have a comprehensive range of standard products and also work extensively with Lighting Designers and Architects to develop specials.
Phone: 0131 440 1313
Email: sales@mikestoanelighting.com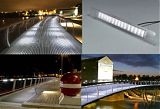 Lighting specialists, PLM Illumination are leading manufacturers and suppliers of LED lighting, emergency & escape route lighting, landscape lights, cinema & theatre lights and...
Back to Suppliers & Products Directory