Search Results
10 results found
Products 1-10 out of 10 displayed.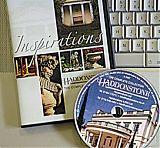 NEW HADDONSTONE CD-ROM Haddonstone – the UK's leading manufacturer of cast stone architectural features and landscape ornaments – has launched a new CD-ROM. The disk...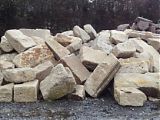 We have a modest stock of reclaimed stone features, often recovered from demolitions. As such, many of these items are highly unique and stock is limited. Below is a selection of our current...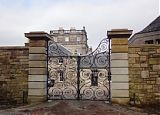 We take great care to match our new stone to existing features, taking into account the type and characteristics of the stone, weathering properties and colour match. We've had great...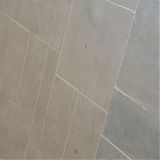 We are producing Angus flagstones which were world renowned in the 19th century. Our flagstones can be used both internally and externally. The dimensions that we can work within are;...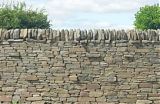 Dyking Stone Pitairlie Dyking Stone is handpicked with care ensuring that the stone is: Flat bedded
 Of varying dimensions 
A manageable size Once picked it...
Client: Natural England Architect: Icosis Architects, Edinburgh Location: Lindisfarne, Northumberland Year: 2013 Awards: EAA Ambassador Award 2014, RIBA North East Award 2014...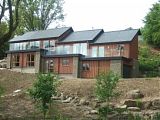 Client: AKG Homes Location: Pertshire Who and Where AKG homes are a family run property development company based in Aberfeldy in Perthshire who specialise in stone built houses...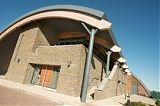 Client: St Andrews Links Trust Architect: Archial NORR Location: St Andrews, Fife Year: July 2013 Award: DIA Best Public/Commercial Building Project Award 2013 The Project...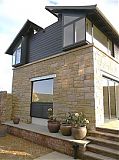 Available in various stone types, our walling can be supplied in both 100mm and 150mm bed sizes and is produced in random lengths and random heights. This walling is available both split faced and...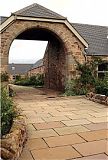 Raj Green Sandstone paving is imported from India. Its colouring ranges green through to beige with some veining Thickness can vary between 25 – 35mm and are naturally riven with chiseled...
Back to Suppliers & Products Directory