Timber Frames
Browse Products:
Products 1-15 out of 15 displayed.

Avonhill Timber Frame Ltd
Phone: 01698 459 777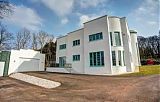 This was less than straightforward, as far as house designs go.The house had a round tower 9m high, graded staircase on a long curve with stepped windows, parapet walls concealing a hidden...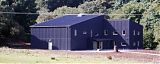 cotframe Plays its Part in New Life of Mull Theatre No fuss, no drama. This may be an unusual request from a theatre company, but when it came to building its new production centre, it's...


Back to Suppliers & Products Directory