Insulation
Browse Products:
Products 1-13 out of 13 displayed.

Superglass Insulation Ltd
Phone: 01786 451 170

Knauf's Earthwool is revolutionary insulation made from recycled, renewable materials with ECOSE technology.

Kingspan's broad range of insulation products is a market leader in the construction industry.

Knauf is one of the UK's most popular insulation brands, suitable for applications in lofts, walls and floors.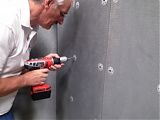 The all-in-one solution for insulating and waterproofing! Marmox Multiboard is the all-in-one solution for waterproofing, insulating and drylining. It is lightweight, easy to cut to size...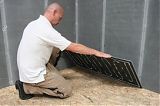 Keeps the heat up and the sound down! Impact sound is structural vibration, transmitted from a point of impact. The most common cause of impact noise is the sound of footsteps on a floor above....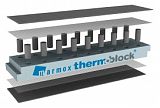 High strength wall insulation! Thermal bridging in a building occurs where two different materials with differing heat conductivities meet. If one of the two materials is more conductive then the...

Rockwool makes and supplies insulation based on innovative stone wool technology in countries around the globe.

Supafil by Knauf uses recycled glass fibre, and is idea for cavity wall insulation applications.

Warmcel provides innovative, modern insulation products for lofts, floors, roofs and walls.


Back to Suppliers & Products Directory