Underfloor Heating Systems
Browse Products:
Products 1-5 out of 5 displayed.


Magnum Enerfoil
Magnum Heating Ltd is one of Europe's leading manufacturers of Electric Underfloor Heating, supplying commercial and domestic applications all over the United Kingdom and Europe. Magnum Heating Ltd offers a complete design service with a full dedicated technical support team for all your requirements. Magnum Heating Ltd is fully CPD accredited.
Phone: 01887 822 999
Email: sales@magnumheating.co.uk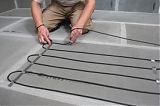 The all-in-one solution for insulating and waterproofing! Marmox Multiboard is the all-in-one solution for waterproofing, insulating and drylining. It is lightweight, easy to cut to size and...


Back to Suppliers & Products Directory