Bespoke Furniture
Browse Products:
Products 1-8 out of 8 displayed.


Angus Ross Furniture
Angus Ross works primality to commission, designing and making contemporary chairs, tables, cabinets and artworks for a range of locations, from art galleries and boardrooms, to private homes and gardens throughout the UK. The workshop also produces a range of limited edition furniture in native timbers - available from the studio.
Phone: 01887 829 857
Email: angus@angusross.co.uk

Donaldson Woodwork
Phone: 0131 661 7777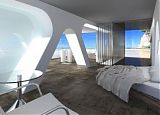 KRION™ is a next generation solid surface developed the by PORCELANOSA Group. It is a material similar to natural stone. The composition of KRION™ consists of two-thirds natural...


Back to Suppliers & Products Directory