Floor Finishes
Browse Products:
Products 1-5 out of 5 displayed.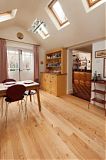 Providing the natural look of an oiled floor but, when you need extra surface protection, Bona Craft Oil 2K can be overcoated with all versions of Bona Traffic two component waterborne lacquers....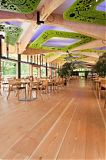 Bona Traffic HD - the world's toughest and fastest drying finish for wood floors exposed to extreme wear. You can walk on it after just 12 hours. Used in hotels, restaurants and airports worldwide,...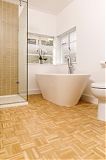 A waterborne lacquer designed to recreate the look and feel of pure, untreated wood for floors in public or commercial areas. Also suitable for use in homes. The finished surface is smooth and easy...


Back to Suppliers & Products Directory