Natural Material
Browse Products:
Products 1-2 out of 2 displayed.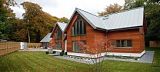 Consisting of natural surface in the CLASSIC bright rolled and prePATINA blue grey and prePATINA graphite grey. Please click here to order samples • 100% recyclable •...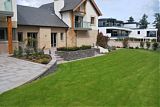 We supply a range of landscaping materials including steps, coping, walling and paving. Contact us if you have anything specific in mind.


Back to Suppliers & Products Directory