Lifts
Browse Products:
Products 1-15 out of 15 displayed.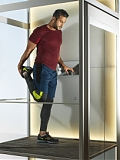 The 3-level Aritco Home Lift. The ultimate bespoke solution. The Scandinavian principle of simple design balanced with ultimate functionality is the hallmark of every Aritco Home Lift. Your...
On Wednesday 18th November 2015 our branch manager and graduating apprentice headed due South for a very special celebration of educational success on board Brunel's ss Great Britain in...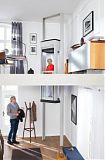 Easy Living with the LiftonDUO The in-built intelligent technology makes your home lift safe, smooth, efficient and quiet. The LiftonDUO has a remarkably small footprint which measures...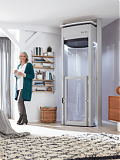 The elegant Lifton Home Lift, style and functionality combined. Regain the freedom of independently moving around your home; travel upstairs and down smoothly, at the touch of a button. This is...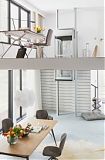 Blending functionality with stunning design The new LiftonTRIO is the first home lift of its kind which can accommodate a full-sized wheelchair. It will also carry up to three people in...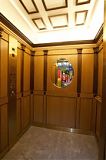 A BESPOKE LIFT FOR SPORTSWORLD Stannah in Scotland have installed a very special bespoke lift for nationwide sports equipment retailer Sportsworld, in their Glasgow store. The lift had to...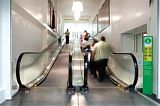 Escalators and moving walkways, supplied, installed and maintained by Stannah.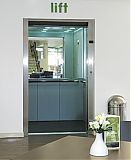 STANNAH ELEVATES THE ARTISTS AT EASTWOOD PARK THEATRE Stannah have installed an MX finish passenger lift into the newly refurbished Eastwood Park Theatre in East Renfrewshire. Re-designed...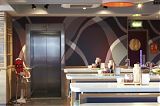 Hooray! In just 8 days Stannah installed a Maxilift 2.0, 8-person, motor room-less (MRL) passenger lift in the new YO! Sushi restaurant on Princes Street in Edinburgh, Scotland. Stannah...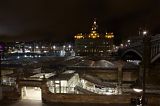 Once again, Stannah is doing the locomotion with a major Network Rail revamp – moving millions of people around Edinburgh Waverley, a 24-7 main line railway station sited in Scotland's...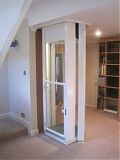 More than just a lift, the Stiltz Duo will enhance your life. Prices from £12,950 The Stiltz Duo Lift is...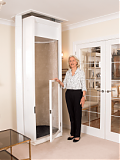 The affordable Stiltz Home Lift, designed for everyday living. The Stiltz Home Lift is the ideal alternative to a stairlift; affordable, attractive and discreet. It isn't boxy like other...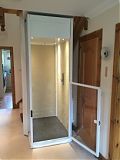 An easy, adaptable solution, the Stiltz Trio helps wheelchair users live independently at home. Prices from £13,950 The Stiltz...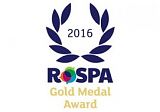 The Stannah Group of Companies celebrates an eighth consecutive RoSPA Occupational Health and Safety Gold Award in 2016. The Gold Medal award in the prestigious annual scheme run by the Royal...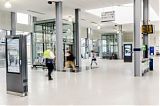 As part of Network Rail's £25m revamp of Haymarket Station in Edinburgh, the Stannah Major Projects team has installed three 16-person passenger/goods lifts to help bring step-free...


Back to Suppliers & Products Directory