Energy Controls
Browse Products:
Products 1-6 out of 6 displayed.

Sangamo Limited
Phone: 01475 747 501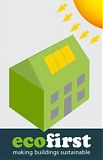 ECOFIRST OFFERS NEW RENEWABLE ENERGY SERVICE Building contractors looking to source and install proven renewable energy systems will find that Ecofirst Limited has all the answers they...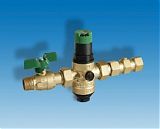 WATER ASSEMBLY SAVES TIME AND TROUBLE IN MULTI-OCCUPANCY BUILDINGS Honeywell has launched a time-saving water supply assembly for multi-occupancy buildings. The MTA06 has a lower cost than...
SCHÜCO ISSUES NEW SOLAR SHADING LITERATURE Designed for protection against overheating, to optimise natural light and to increase comfort, Schüco Large Louvre Blades ALB include...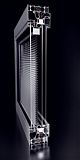 EXCELLENT SOUND REDUCTION WITH THERMAL PERFORMANCE FROM NEW SCHÜCO WINDOW New to Schüco's expanding AWS aluminium window range is the Schüco AWS 105 CC.HI, a specialist...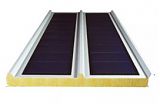 Trimo Launches EcoSolar Photovoltaic Systems for Roofs and Facades With all areas of construction under social and legislative pressures to explore renewable energy sources, Trimo has...


Back to Suppliers & Products Directory