Doors
Browse Products:
Products 1-20 out of 20 displayed.

NorDan UK Ltd
Phone: 01698 376 922

McTavish Ramsay & Co Ltd
Phone: 01382 737 722


Doors By Design
Doors by Design manufacture high quality veneered and laminate faced doors and doorsets for commercial projects, such as schools, hospitals, hotels and high-end residential projects including luxury flats and one-off houses. Our products are bespoke and manufactured in our factory at Inchinnan Business Park and include ancillary items like architraves and skirtings etc.
Phone: 0141 812 3214
Email: sales@doorsbydesign.co.uk


Dooria (UK) Ltd
Dooria are producers of solution based Internal, External and Flat Entrance door sets. Our products are manufactured to the highest quality standards and are built with modern day living in mind. Dooria's range includes both traditional and contemporary designs which will enhance any project, setting your business apart from the competition.
Phone: 01355 243 918
Email: sales@dooria.co.uk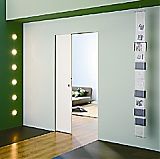 ECLISSE SLIDING DOOR SYSTEMS Eclisse pocket sliding door systems are the modern, innovative solution to increased space and accessibility. These professional systems come with everything but...
K-LOCK THIS FROM HAFELE A new Italian designed, manufactured and patented modular pull handle and locking system called K-Lock is to be disturbed in the UK by Hafele. Architectural Ironmongery...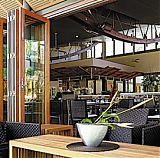 HAFELE – TAKING THE INSIDE OUT E3 folding door systems from Häfele create spaces in walls up to 16 metres in width. E3 handles doors weighing up to 80kgs, measuring 3000mm in...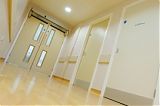 The Designer Range provides architects and specifier's with complete design freedom in flush doors and doorsets. Numerous facing options are available, such as veneer, PVC, paint and metal...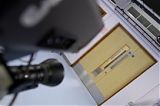 The Extended Performance Range offers enhanced characteristics in the areas of: • Acoustics - up to 49 RwdB • Fire Resistance - From FD30 - FD120...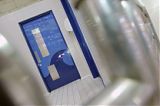 The Plasform® Range of postformed doorsets has been developed to meet the ever demanding needs of applications such as education, health, pharmaceutical and the 'high tech'...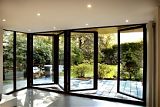 Sidey's Solartherm & SolarthermPlus Doors are designed to provide the highest standards of aesthetic appearance, energy efficiency, durability and security. We have "state of...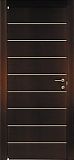 BARAUSSE ITALIAN DESIGNER DOORS Barausse doors are one of Italy's top designer door manufacturers who lead the way in door style and finish. Recent additions to their highly acclaimed...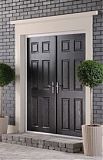 The Sidey Solartherm range offers five Door types, standard PVCu Doors, Composite Doors, French Doors, Patio Doors and Bi-Folding Doors. Our Doors are designed to provide the highest...


Back to Suppliers & Products Directory