Building Products
Browse Products:
Products 1-10 out of 10 displayed.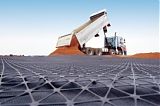 Tensar International
SUSTAINABLE CONSTRUCTION MARKS NEW FENS ROAD The £80 million A1073 replacement link between Spalding and Peterborough is being constructed over highly variable ground conditions in...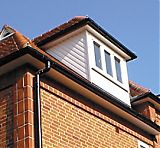 ARP ARP Ltd supplied our legacy deep half round cast aluminium on a project coordinated by Briar Mechanical Services Ltd. The project involved the reassignment of a hospital into exclusive...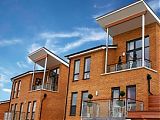 EUROMIX SPECIFIED FOR THAMES GATEWAY REGENERATION SCHEME For a massive design-led housing regeneration scheme that will involve 650 new homes being built, developer Countryside Properties...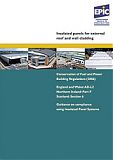 EPIC GUIDE TO COMPLIANCE UNDER AD-L2 At the outset of the latest changes to the Building Regulations governing the Conservation of Fuel and Power in in Scotland, the industry is now...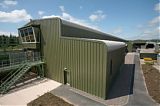 EPIC HELPS CUT CONFUSION Industry body EPIC (Engineered Panels in Construction) have produced a free, downloadable guide that clearly outlines the need-to-know issues surrounding Section 6...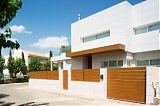 There are a variety of different types of façade: Ceramic Ventilated Bonded The ceramic tile is a material that has been used throughout history to cover and...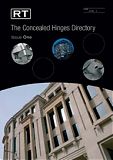 CONCEALED SLIDING DOOR COMPONENTS FROM ROYDE & TUCKER Royde & Tucker is introducing a white track and beam set to it Krona pocket range allowing full height installations to...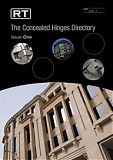 CONCEALED HINGES DIRECTORY FROM ROYDE & TUCKER Royde & Tucker has produced a new directory for its Kubica and SOSS ranges of concealed hinges. Manufactured to exacting standards these...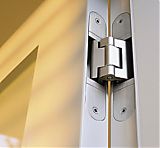 THE BEST POSSIBLE HINGE TECHNOLOGY IN THE SMALLEST AMOUNT OF SPACE "TECTUS" – SIMONSWERK's completely concealed high performance hinge makes it possible to achieve...
SWISH BUILDING PRODUCTS ON THE ROAD TO A 'GREENER' FUTURE Roofline social housing and new build specialist Swish Building Products has secured certification for Environmental...


Back to Suppliers & Products Directory