Flooring
Browse Products:
Products 1-30 out of 30 displayed.

Hargreaves Reclamation Ltd
Phone: 1324832200

Forbo Nairn
Phone: 01592 643 111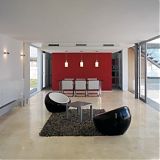 The Technoclassic tile is the result of ongoing research to produce a revolutionary concept in natural stone, offering lightness, beauty and ease of handling whilst ensuring greater durability and...
Architects all over the world appreciate the freedom, of design offered by the enormous variety of ceramic wall and tile products for a wide variety of applications – supplemented by...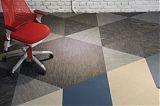 Athena woven vinyl is a relatively young product on the market. It consists of vinyl yarn and strips, woven and heat-rolled to fixate everything. This results in a product with an unique and...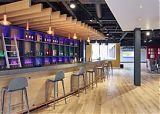 Authentic is our name for our truly luxurious range of aged and distressed oak flooring products. A luxurious flooring choice which evokes a feeling of times past, this aged and distressed...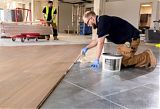 When you're faced with a special wood floor challenge, a unique project or a high value installation where the quality of the bond needs to be guaranteed, then it's time to turn to Bona Titan....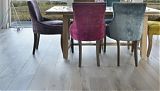 Brushed oak is our range of contemporary, textured flooring products. To create this effect, wire brushes are used to pull out the softer spring wood, exposing the harder summer wood, thus...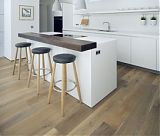 A smooth contemporary take on oak flooring - the sleek, natural look of these modern boards can unify and enhance any modern living space. Which grades are available? The Classic range is...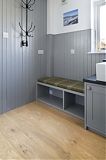 Russwood's Collective Oak flooring is a carefully selected range of sanded and pre-finished engineered oak flooring. With short lead times, it's ideal for projects that are in need of...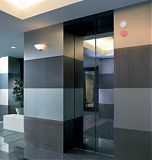 FORMICA LIMITED PRESENTS BOLD NEW TEXTURED METALLIC LAMINATE CONCEPTS WITH FORMICA DECOMETAL Extending the company's existing metallic laminate collection, new Formica DecoMetal...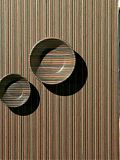 INTRODUCING THE NEW FORMICA VENEER COLLECTION Delivering the beauty and warmth of natural wood combined with the practicality of laminate, Formica Veneer is the brand new premium wood...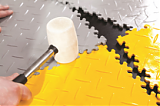 Garage floor tiles are categorised as heavy duty industrial flooring, capable of withstanding heavy loads, like fork lifts, trucks, etc. The garage floor tiles have clean and neat design to...
Gerflor Senso Lock is a durable and versatile vinyl click flooring family. The 28 available designs cover different styles of wood and stone, to accommodate many different interior styles and...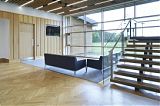 Parquet flooring is the term applied to geometrically patterned wooden block flooring. Oak blocks are laid down in a pattern to achieve a look which has long been associated with prestige and...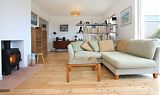 Russwood's larch flooring is a great option both for modern as well as traditional styles. Larch is versatile and attractive, with tight growth rings that make for an appealing and durable...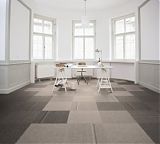 Modulyss has focused their influence and strength as a manufacturer, on modular carpeting. Modulyss is acclaimed for their high quality and elegant designs, as well as sustainable manufacturing...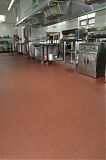 ULTIMA SOLUTION FOR HOSPITAL KITCHENS Polysafe Ultima, an extra tough sheet vinyl safety flooring from commercial flooring specialist and Contract Flooring Association resilient...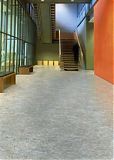 STONE FX LAUNCHES AS FOREST GETS FOUR Building on the enormous success of the Forest FX wood-effect sheet vinyl range, commercial flooring specialist Polyflor has launched Stone FX –...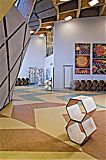 POLYFLOR SPORT PERFORMS AT CASTLEBROOK GYM Polyflor Sport 67 multipurpose indoor sports flooring – from commercial flooring specialist Polyflor Ltd – has created a bright new...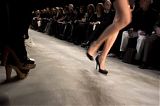 Our Duplex concrete is a panel of HDF with a counterbalance and an adhesion layer on which a 3mm concrete is coated and has been finished with various patinas. The 3mm top layer consists of...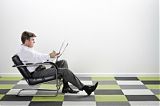 The top of the range carpet tiles from SCHATEX® stand for functionality, quality and design. The collections cover the entire spectrum from good value products for use in your living rooms, to...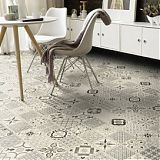 The Tarkett Starfloor Click collections are a click vinyl flooring family. The different collections are Tarkett Starfloor Click 30, Tarkett Starfloor Click 50, and Tarkett Starfloor Click 55. The...
The self-adhesive Tarkett Starfloor range consists of three collections: Tarkett Starfloor Ceramic, Tarkett Starfloor Classic, and Tarkett Starfloor Vintage. These are technically identical, and...
With over 350 options in oak alone, Surface Plus can offer a timber floor to suit all our client's requirements. The grading of the timber will represent the look; i.e. generally all our tropicals...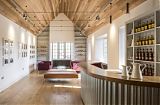 A blank canvas; our unfinished oak flooring gives you complete control over the look and finish of your floor. Unfinished flooring is also commonly referred to as "untreated" or...


Back to Suppliers & Products Directory