Roofing
Browse Products:
Products 1-17 out of 17 displayed.
Briggs Roofing & Cladding (Scotland)
For 140 years Briggs, orginally founded by William Briggs in Dundee, has been providing a service to the Waterproofing Industry, based on it's techincal expertise, contracting skills and customer service. Today Briggs Roofing and Cladding are part of the international IKO Group who are the world leaderin waterproofing, with manufacturing plants in USA, Canada and across Europe. In the UK the group companies manufacture and supply a complete range of Bituminous, Mastic Asphalt, Single Ply, Liquid Roofing and ancillary products to the roofing market, all of which are installed by Briggs. With 13 strategically located branches across the country, Briggs can truly supply a One Stop Shop for the most complex roofing projects.
Phone: 0141 762 2606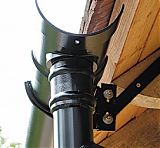 ALUMINIUM ROOFLINE PRODUCTS Aluminium Roofline Products are principal manufacturers of aluminium guttering systems. The use of aluminium in both the public and private sector is fast...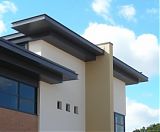 Dales design and supply bespoke eaves line systems complete with secondary support to enable accurate fitting. The systems often incorporate drainage gutters and rainwater pipes. Dales have...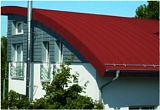 Color Line an unlimited variety of colours using RHEINZINK titanium zinc. Available in a choice of five standard colours, or specific colours on request. The colour coating remains true, via a...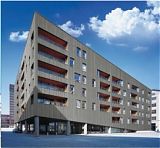 Seam profiles create vertical and horizontal line definitions on a façade by joining individual panels together. The angled seam creates a strong line definition and the...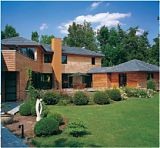 Developing new systems and Creating unique facades has always been Rheinzink's challenge. Ensuring the structured design is pleasing to the eye in a special way. Folds, shapes,...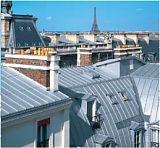 The roll cap system with battens is one of the more traditional of today's prevailing sheet metal work techniques. The name " Click Roll Cap System " stands for a type of...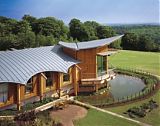 The double standing seam is a further development of the original hollow folded joint or single standing seam. This reliable system has been referenced in technical literature since 1899 and is...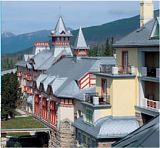 Square and diamond tiles make up the small tile group of products. These interlock profiles with a simple pull in joint are held in place with hidden fixings. The small format tiles...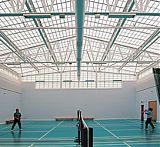 DIFFUSING DAYLIGHT The Jock Stein Sports Centre in Hamilton, like many other Scottish sports, school, commercial and industrial projects by SD Systems, showcases the Kalwall light...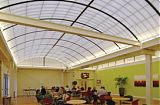 STUDENTS SEE THE LIGHT SD Systems of Inchinnan were responsible for the installation of two Kalwall Low Profile Barrel vault rooflights at Hartlepool College. The choice of material was...


Back to Suppliers & Products Directory