Cladding
Browse Products:
Products 1-28 out of 28 displayed.


TI Tiles International Ltd
T.I. Tiles International provide the architectural and interior design markets with the world's most dynamic facade systems and interior wall and floor finishing products. We continually source new materials, systems and procedures from across the globe, always looking for better quality of performance and flexibility of application.
Phone: 01236 787 300
Email: sales@tilesint.co.uk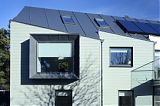 Accoya® has a fast growing reputation as the timber to use when coated timber cladding is required. It can be used in a wide variety of applications and situations because of its long life,...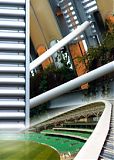 THE BRIT OVAL Architects and Interior Designers, The Miller Partnership were a major part of the new Brit Oval. Their concept centred on the living screen which features strident columns and...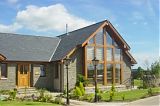 Guillotined stone is available in different sizes to suit your build. We recommend building the stone onto a breeze block skin or SureCav . If it is necessary to build onto a...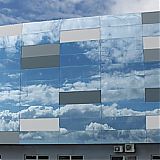 THE SKY'S THE LIMIT Hunter Douglas has developed some stunning results with its versatile ventilated rainscreen façade system QuadroClad. The architectural brief for this...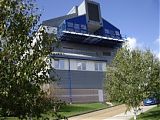 The reveal panel is a simple interlocking panel system recommended for vertical applications. With its varying cover widths 200 -...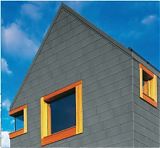 Flat lock tiles are primarily used on large façade areas. This is where the visual effect is most impressive. By using different sizes of tile and by...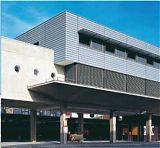 Due to it layered characteristics and overlapping profile the ship lap panel provides a façade cladding reminiscent of traditional boarding. Sunlight reflecting onto the...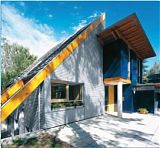 The fluid design of the conventional sine wave gives the corrugated profile a filigreed look. various types of installation - horizontal, vertical or diagonal – permit detailed...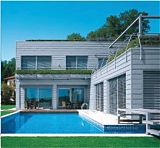 Creating unique facades has been one of the driving forces behind Rheinzink's success. The Horizontal panel can transform a façade bringing a quality and...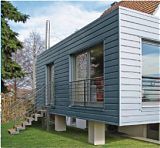 New and innovative, the SP-line is a complete system. It consists of a base panel and prefabricated adjustable flashings; it can be installed both horizontally and vertically. One panel is...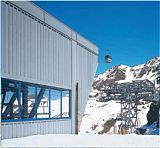 The sharp-edged rib-shaped design of the trapezoidal profile conveys a cool language of form whether arranged horizontally, vertically or diagonally. The strong contrast which is produced when...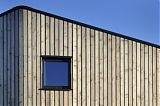 Scotlarch® is the registered trade name for Russwood's selected heartwood of Scottish-grown European Larch. Larix Decidua has long been used for cladding in North Europe, and is...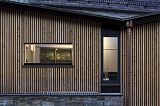 This species has long been used for cladding in North Europe. If specified generically, Larch can vary considerably in quality. Siberian Larch into the naturally durable timber...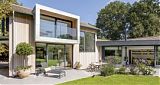 Russwood have been selected as premium UK specification partners of Sioo. We are excited by this collaboration and believe it to be a major step forward in offering timber with a consistently...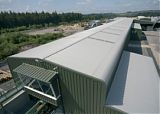 STEADMANS SUPPLY SAWMILL'S COMPLETE BUILDING ENVELOPE Steadmans manufactured and supplied all the building envelope materials for Howie Forest Product's impressive new...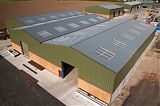 COMPOSITE QUALITY! Steadmans manufactured and supplied all the AS35/1000 composite roof and wall panels required by contractors J. Wareing & Son Ltd to design and build their own new...
VIZCAYA - A deep embossed leather effect, Tektura's Vizcaya is available in 12 colours, including gold, silver, chalk white, Persian red, Moroccan blue, faded rose and more. Vizcaya is a...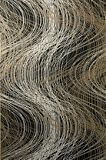 ECO : Eco wallcoverings from Tektura are new, and have been awarded the IGI's 'E'-mark for quality and sustainability. But there's no compromise on design. The Eco range...
Russwood's VG SILA boards come in a warm mix of colours, from light reddish brown through to golden browns. The grain of the wood is exceptionally straight and the annual rings are close...


Back to Suppliers & Products Directory