Cali Avanti Thermodynamic Electric Heaters

Cali Avanti produce ultra-slim and beautifully designed energy efficient electric heaters, each with an intelligent thermostat controlled by a built-in LCD programmer.
Phone: 01382 621681
Email: enquiries@sescotland.co.uk
Website: http://www.sescotland.co.uk
Address: Nobel Road
Wester Gourdie Industrial Estate DUNDEE DD2 4XE
Other products from Sustainable Energy Scotland
Dimplex products range from large renewable and commercial systems to electric fires and panel heaters for private homes.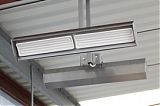 The Comfort IR range from Ceramicx is considered one of the best available ceramic-based infrared heaters on the market today.

Knauf's Earthwool is revolutionary insulation made from recycled, renewable materials with ECOSE technology.

Herschel infrared panels are highly energy efficient and equally suitable for new builds, renovation projects or as a supplement to an existing heating system.

The Honeywell range of precise and programmable digital and analogue thermostats offers easy-to-manage time and temperature control.

Kingspan's broad range of insulation products is a market leader in the construction industry.

Knauf is one of the UK's most popular insulation brands, suitable for applications in lofts, walls and floors.

Needo is a range of stylish controllable electric radiators and towel racks, equally suitable for homes, businesses and retail premises.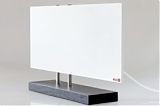 Redwell employs innovative, modern technology in panel heating systems that deliver waste-free heat and impressive long-term savings.

Rockwool makes and supplies insulation based on innovative stone wool technology in countries around the globe.

Salus offers state-of-the-art programmable time and temperature controls for the home.

Supafil by Knauf uses recycled glass fibre, and is idea for cavity wall insulation applications.

Warmcel provides innovative, modern insulation products for lofts, floors, roofs and walls.
Back to Heating