RHEINZINK Art Color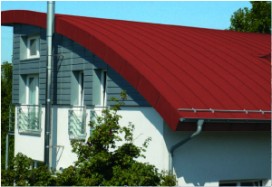 Art Color consists of a range of Phosphated and PVDF coating there are nine standard finishes in the range:
Phosphated surfaces :- Basalt and Sky grey
PVDF coatings ;- pearl – gold, moss green, tile red, black- grey, nut- brown, blue, pure – white
Further colour available on request with a minimum order quantity of 5 tonnes.
Phone: 01276 686725
Fax: 01276 64480
Email: info@rheinzink.co.uk
Website: http://www.rheinzink.co.uk
Address: Building 3, Riverside way

CAMBERLEY GU15 3YL
Other products from RHEINZINK GmbH &Co.KG Datteln – Office U.K.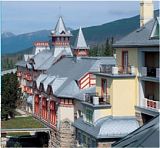 Square and diamond tiles make up the small tile group of products. These interlock profiles with a simple pull in joint are held in place with hidden fixings. The small format tiles...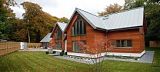 Consisting of natural surface in the CLASSIC bright rolled and prePATINA blue grey and prePATINA graphite grey. Please click here to order samples • 100% recyclable •...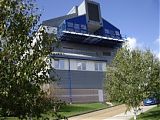 The reveal panel is a simple interlocking panel system recommended for vertical applications. With its varying cover widths 200 -...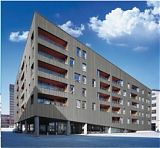 Seam profiles create vertical and horizontal line definitions on a façade by joining individual panels together. The angled seam creates a strong line definition and the...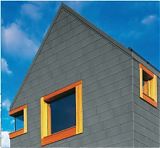 Flat lock tiles are primarily used on large façade areas. This is where the visual effect is most impressive. By using different sizes of tile and by...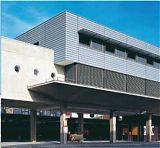 Due to it layered characteristics and overlapping profile the ship lap panel provides a façade cladding reminiscent of traditional boarding. Sunlight reflecting onto the...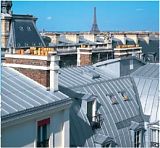 The roll cap system with battens is one of the more traditional of today's prevailing sheet metal work techniques. The name " Click Roll Cap System " stands for a type of...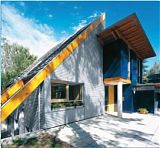 The fluid design of the conventional sine wave gives the corrugated profile a filigreed look. various types of installation - horizontal, vertical or diagonal – permit detailed...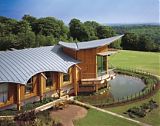 The double standing seam is a further development of the original hollow folded joint or single standing seam. This reliable system has been referenced in technical literature since 1899 and is...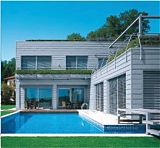 Creating unique facades has been one of the driving forces behind Rheinzink's success. The Horizontal panel can transform a façade bringing a quality and...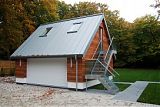 A wide range of forms and individual applications. Half-round or box-shaped,customised designs and accessories.Boasting over 500 items, the RHEINZINK roof drainage system is the most...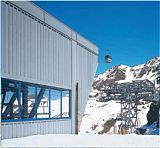 The sharp-edged rib-shaped design of the trapezoidal profile conveys a cool language of form whether arranged horizontally, vertically or diagonally. The strong contrast which is produced when...
Back to Roofing