Stannah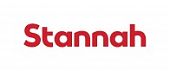 Contact Details
Address:
45 Carlyle Avenue
Hillington Industrial Estate

GLASGOW
G52 4XX
Phone: 0141 882 9946
Fax: 0141 882 7503
Company Statement
Stannah in Scotland are part of the Stannah Group of independent, family owned companies. With over 150 years of experience in the lift industry, we supply, install and maintain escalators, moving walkways, passenger lifts, disabled access platform lifts, stairlifts, service & goods lifts and loading systems. Many of which are manufactured by Stannah. Our lift maintenance engineers look after all types of lifts from all manufacturers across the whole of Scotland. We provide our customers with a one-stop solution to all their requirements for the movement of people and goods.
Recent Projects
Supply and installation of bespoke lifts for the ongoing regeneration of Edinburgh Waverley Station
Supply and installation of escalators for H&M Hennes at The Fort, Glasgow
Supply and installation of moving walkways into ASDA at Coatbridge
Supply and installation of new passenger lift at Edinburgh Waverley Station
Refurbishment of lifts at Glasgow Central Station
Refurbishment of lifts at Glasgow City Chambers
Refurbishment of Lifts at South Lanarkshire Council HQ
Lift maintenance at Edinburgh Castle
Lift Maintenance at Aberdeen Exhibition & Conference Centre (AECC)
Supply and maintenance of domestic lift products, including Stannah Stairlifts to the following LAs
East Ayrshire Council
Scottish Borders Council
Supply & Repair of stairlifts for Cordia
Maintenance, refurbishment and supply of new lifts for Network Rail in Scotland
Lift maintenance and repair for Mothercare
Lift maintenance and repair for Gap
Lift maintenance and repair for H&M Hennes
Lift Maintenance & Repair to Lifts at G1 Group
Lift Maintenance & Repair to MOD
Products from Stannah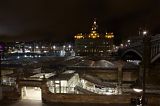 Once again, Stannah is doing the locomotion with a major Network Rail revamp – moving millions of people around Edinburgh Waverley, a 24-7 main line railway station sited in Scotland's...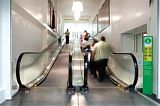 Escalators and moving walkways, supplied, installed and maintained by Stannah.
On Wednesday 18th November 2015 our branch manager and graduating apprentice headed due South for a very special celebration of educational success on board Brunel's ss Great Britain in...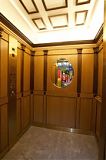 A BESPOKE LIFT FOR SPORTSWORLD Stannah in Scotland have installed a very special bespoke lift for nationwide sports equipment retailer Sportsworld, in their Glasgow store. The lift had to...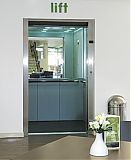 STANNAH ELEVATES THE ARTISTS AT EASTWOOD PARK THEATRE Stannah have installed an MX finish passenger lift into the newly refurbished Eastwood Park Theatre in East Renfrewshire. Re-designed...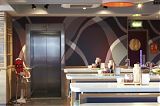 Hooray! In just 8 days Stannah installed a Maxilift 2.0, 8-person, motor room-less (MRL) passenger lift in the new YO! Sushi restaurant on Princes Street in Edinburgh, Scotland. Stannah...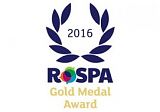 The Stannah Group of Companies celebrates an eighth consecutive RoSPA Occupational Health and Safety Gold Award in 2016. The Gold Medal award in the prestigious annual scheme run by the Royal...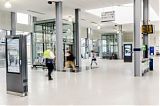 As part of Network Rail's £25m revamp of Haymarket Station in Edinburgh, the Stannah Major Projects team has installed three 16-person passenger/goods lifts to help bring step-free...
Back to Suppliers & Products Directory