Glazing Vision

Contact Details
Address:
36 Wimbledon Ave
BRANDON
IP27 0NZ
Phone: 01842 815581
Fax: 01842 813867
Principal Contacts:
Sales Director:
Jon Shooter
Recent Projects
Glen Eagles Golf Course
Morningside Church - Edinburgh
University of St Andrews
The Tower House - Livingstone
Hotel Du Vin
Cumberland Hotel


Products from Glazing Vision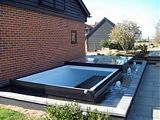 One of a Standard range of our sliding glass rooflights. A range of Standard Rooflights has been designed to offer the customer a more cost effective alternative to our bespoke sliding rooflight...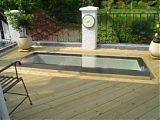 The Flushglaze fixed flat glass skylight can be tailored to meet many shapes and sizes from square, rectangular, triangular and a recently completed tear drop shaped Glazing Vision will identify...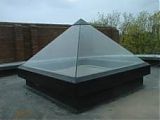 A 45 degree frameless glass Pyramid rooflight with manual/electric hinged opening or fixed variants. The clarity and longevity of glass ensures fantastic light transmission throughout the life of...
Back to Suppliers & Products Directory