GV Flushglaze Rooflight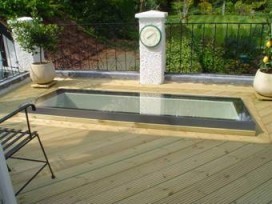 The Flushglaze fixed flat glass skylight can be tailored to meet many shapes and sizes from square, rectangular, triangular and a recently completed tear drop shaped Glazing Vision will identify and design the rooflight to meet your needs. The Flushglaze is a very low profile system based on car windscreen technology, the glass being structurally bonded and triple sealed making it ideal for flat roof applications on a pitch of only 3-5 degrees.
Phone: 01842 815581
Fax: 01842 813867
Email: jon@glazing-vision.co.uk
Website: http://www.glazing-vision.co.uk
Address: 36 Wimbledon Ave BRANDON IP27 0NZ
Other products from Glazing Vision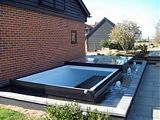 One of a Standard range of our sliding glass rooflights. A range of Standard Rooflights has been designed to offer the customer a more cost effective alternative to our bespoke sliding rooflight...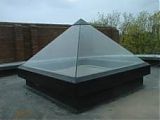 A 45 degree frameless glass Pyramid rooflight with manual/electric hinged opening or fixed variants. The clarity and longevity of glass ensures fantastic light transmission throughout the life of...
Back to Windows