Prefinished Concrete Panels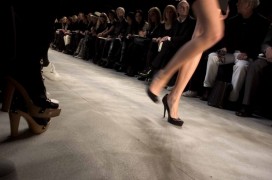 Our Duplex concrete is a panel of HDF with a counterbalance and an adhesion layer on which a 3mm concrete is coated and has been finished with various patinas. The 3mm top layer consists of 95% concrete (cement, sand etc...) and 5% resin glue for optimal adhesion. Our concrete has supports other than HDF for different applications e.g. bathrooms or furniture specified on application. The panels come in 2 standard sizes: 122 x 122cm and 122 x 247cm. Also, on specific demand 122 x 300 cm. The panels can be cut and worked on with traditional wood tools, the blades and saws should be diamond coated. When fitted on the floor (for example the 122 x 122 tiles) the joints are finished with silicon to avoid water infiltration. This is done with a simple technique by applying silicon on the false groove before assembling the tiles. After fitting or building, the panels need to be finished with a filler to protect against staining and dirt infiltration, and then a glossy concrete wax to add some brilliance. This is not a complicated process. The waxing can be done with a buffing machine. The treatment is usually not done for walls. Please note that concrete is a natural product and slight changes in colour and structure can be possible.



Made in Scotland
Other products from

Timber
With over 350 options in oak alone, Surface Plus can offer a timber floor to suit all our client's requirements. The grading of the timber will represent the look; i.e. generally all our tropicals...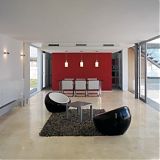 Marble Technoclassic Tile
The Technoclassic tile is the result of ongoing research to produce a revolutionary concept in natural stone, offering lightness, beauty and ease of handling whilst ensuring greater durability and...
Back to Flooring