PLM Lighting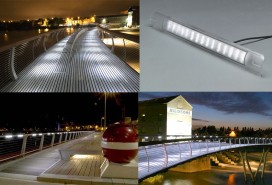 Lighting specialists, PLM Illumination are leading manufacturers and suppliers of LED lighting, emergency & escape route lighting, landscape lights, cinema & theatre lights and architectural & accent lights.

PLM Illumination provides many industries with lighting equipment whether it is for cinema emergency lighting to LED handrail lighting.

We can manage a number of lighting projects and supply bespoke lighting equipment for end users including airports, local government, cinema groups, aerospace industry and major civil engineering projects. We are proud to manufacture our lighting range within the UK for both the home and overseas market.

Our lighting range includes:
Architectural LED lighting
Bespoke handrail lighting
Cinema lighting
Garden lighting
Landscape lighting
Outdoor deck lighting
Outdoor design lighting
Patio lighting
Pavers lighting
Spot lighting
If you require additional information about any of our lighting products or services, please contact us directly or visit the PLM Illumination website for more details.

Back to Lighting